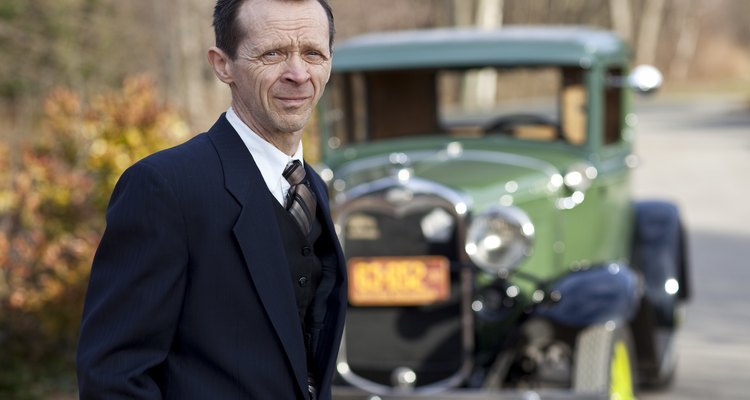 Adam Rootman/iStock/Getty Images
The 1920s and '30s brought fashion and style that was as unique as the events that unfolded during this war era. Flapper style of the Roaring Twenties, zoot suits and gangsters, The Dust Bowl and the Western cowboy are all influences evident in men's fashion of the 1920s and '30s.
Hats
Eduardo Jose Bernardino/iStock/Getty Images
Men love their hats, and did very much so in the 1920s and '30s. Almost every man during the 1920s and '30s would fashion a hat no matter what the occasion. From winter to summer, there was a hat for every occasion. For a more formal fashion, men were most likely to wear a black top hat. Winter fashion brought men the wool newsboy or the felt fedora. Summer months yielded the classic straw hat or straw boater.
Trousers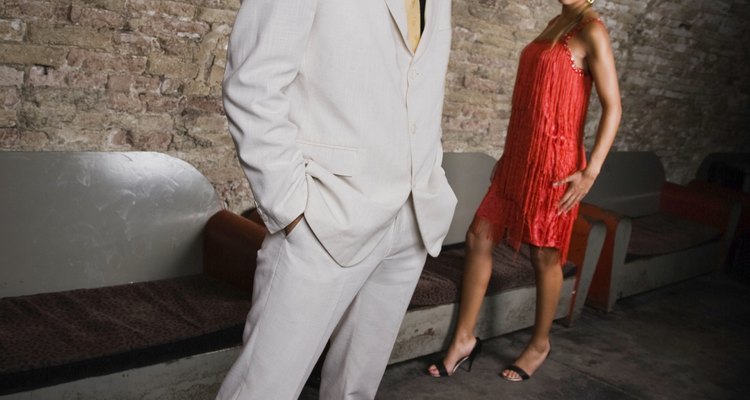 Olaf Bender/iStock/Getty Images
In the early 1920s, male fashion was characterized by high-waisted trousers. Trousers were narrow and straight legged, with no taper and worn rather short so men could show off their socks. This is also when the fashion of trousers cuffed or turned-up at the bottom came into style. Oxford bags or wide-legged trousers became the fashion in 1925. By the 1930s, trousers tapered at the bottom were finally accepted, and made iconic by Hollywood stars including Fred Astaire and Cary Grant.
Western Style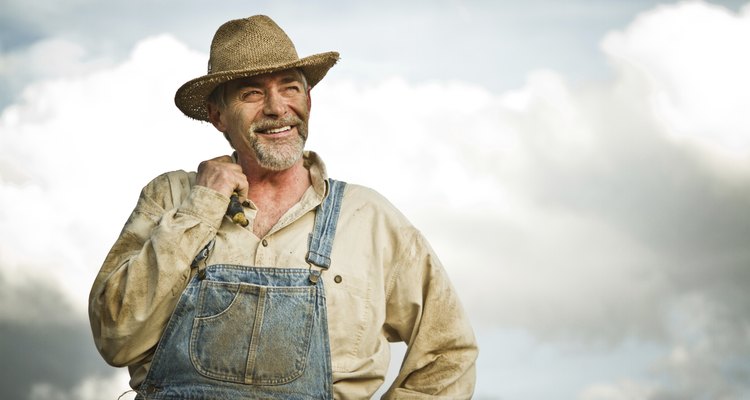 Hollywood's Western movies elevated the cowboy who were often seen wearing jeans. Denim waist overalls then became a popular East Coast fashion for men. The jean became so popular that, in 1937, Levi Straus restitched back pockets so the rivets were covered because customers had complained of scratched furniture and saddles. World War II brought restrictions on the use of raw materials and a decline in the production of denim overalls, but during the 1930s denim still became less associated with work and more a style of leisure for men, especially off-duty GIs.
Formal Wear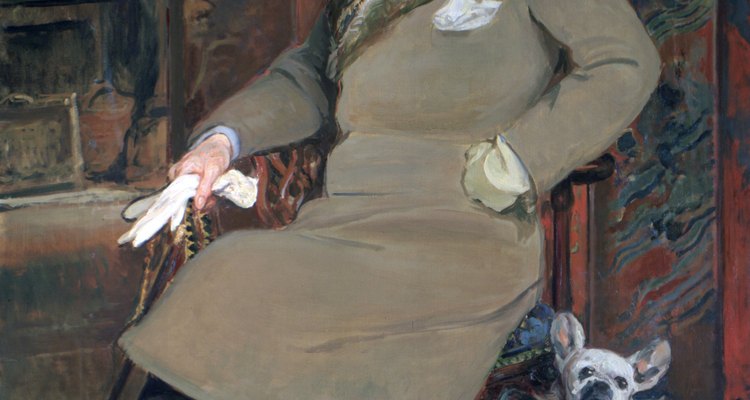 Photos.com/Photos.com/Getty Images
Tailcoats were all the rage for the most formal occasions, from the 1920s through the end of World War II, and often worn with white waistcoat and tie like Fred Astaire. Formal or evening-wear tuxedos were black or midnight blue, with either rolled collars faced in silk or notched collars. Black ties were almost always worn with tuxedos or dinner jackets. During the 1920s, single-breasted styles were popular, while double-breasted styles were trendy in the 1930s. In the late 1920s, the waistcoat was often the substitute for the cummerbund and in the 1930s white dinner jackets were very popular, especially in the summer season.
References
Writer Bio
Brittany McComas has been writing since 2000. She has served as a scriptwriter, freelance writer, editor, dramaturg and producer for theater, television, radio and film. She wrote for a television series that won a Royal Television Society Award. McComas holds a Bachelor of Fine Arts in theater from West Virginia University and a Master of Arts in scriptwriting from Bath Spa University.
Photo Credits
Adam Rootman/iStock/Getty Images