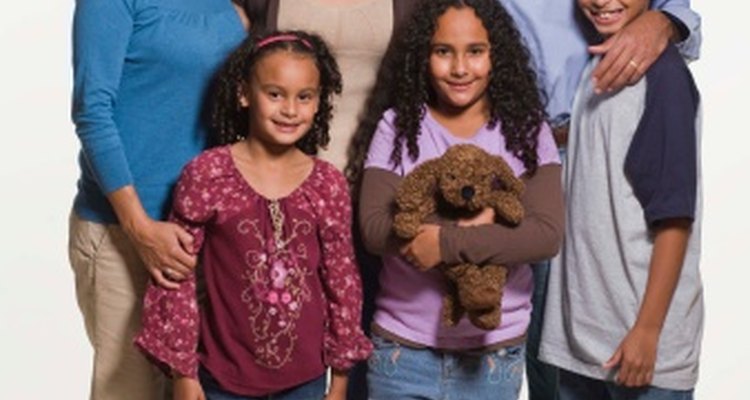 Jupiterimages/Comstock/Getty Images
Just because you have become a grandma or are getting older, it doesn't mean you have to adopt a perm and a blue rinse. There are lots of flattering hairstyles you can wear as a mature woman. Grandmas today can have long or short hair. You can decide to color your hair or leave it natural.
Bob Cut
Bobs are a timeless classic in the world of hairstyling. You can choose a long or short bob, and cut it either straight or asymmetrically. A particularly becoming style of bob to choose as a grandma is a short concave bob. This is where your hair is cut short at the back, around your neck, and comes down in an a-line to rest just below your chin at the front.
Pixie Cut
The pixie cut is an extremely short cut with different angles or points that create a tousled appearance. This is a very low-maintenance hairstyle, and it works best if you have very feminine features; otherwise it can make you look boyish. Jamie Lee Curtis shows that the pixie cut looks good on mature women.
Layered Medium Cut
A medium-length cut can fall anywhere from below your chin to above your shoulders; choose the length that works best for you. A layered hairstyle looks sophisticated on an older lady, especially if you have thick hair, and it helps frame the face. You can add volume and texture to your hair by adding product and creating soft curls in some sections, using rollers or curling tongs.
Long Hair
Many older ladies opt for a shorter style, but long hair is now an acceptable choice for grandmas and older women. Long hair is far more versatile than short: You can leave it loose, either straight or wavy, or put it up into a bun or other classic updo.
References
Photo Credits
Jupiterimages/Comstock/Getty Images