While cooking for a large group may sound costly and time-consuming, you can trim costs and prep time -- and serve a nutritious meal to boot -- with savvy food choices. Group meals are not the time for elaborate gourmet meals. Take advantage of bulk cooking methods, convenience foods and low-cost ingredients to make group meals that cost little but taste great.
Slow Cooker Meals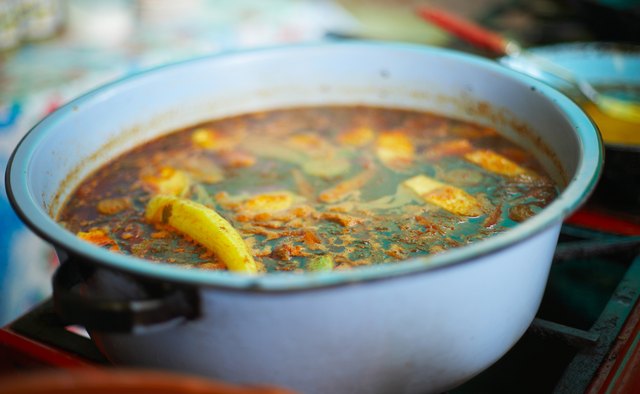 Use a slow cooker -- or multiple slow cookers, depending upon how big a crowd you are cooking for -- for low-effort, high-yield meals. Cook a chipotle chili with onions, carrots, celery, bell peppers, chicken broth, browned ground beef or turkey, chipotle peppers in adobo and canned beans. Make tender shredded barbecue pork perfect for serving on hot dog buns by slow-cooking pork shoulder with barbecue sauce. (Serve with boiled corn on the cob.) Warm up a winter day with a slow cooker full of chicken noodle soup.
Pasta Meals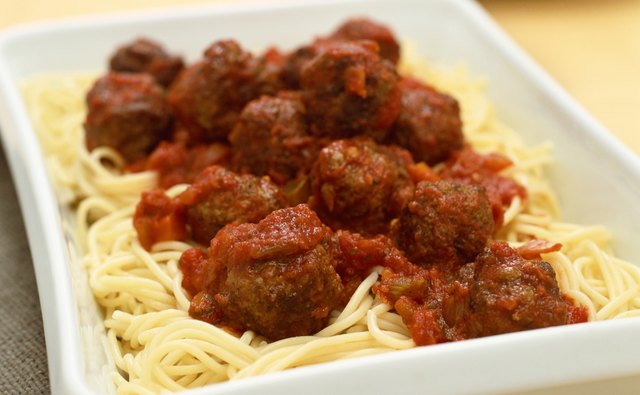 Base your meal on pasta to provide cheap carbohydrates that will energize the group for the evening's activities. Pasta meals can be hot or cold. Just remember to incorporate protein into the meal mix for maximum energy. Try a cold pasta salad with tuna, salad dressing, spiral pasta and veggies. Or serve a big spaghetti dinner with pre-made turkey meatballs, jarred tomato-based sauce (high in lycopene) and pre-made garlic bread.
Ethnic Meals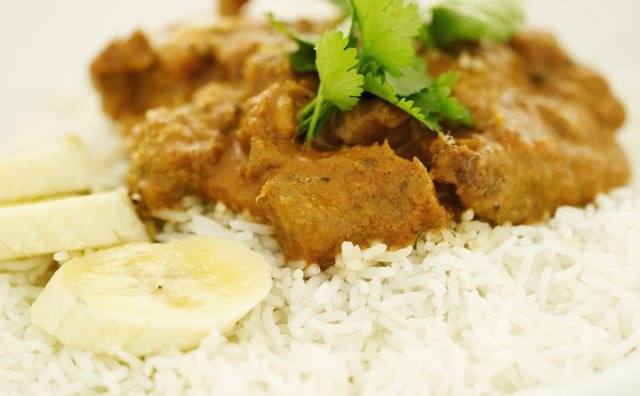 Take advantage of the expanded availability and awareness of ethnic cuisine in the past few decades to make a delicious, healthy and low-cost meal for your big group. For example, you could simmer frozen vegetables in curry sauce and serve over lentils and rice with a side of pre-made chutney. Cook a big pot of Mexican-spiced pinto beans with tomatoes, onions and bell peppers and serve with rice, fresh cilantro and shredded cheese or sour cream. Marinate boneless skinless chicken breasts with teriyaki sauce, bake them and serve with rice and steamed sesame-glazed frozen vegetables.
Baked Meals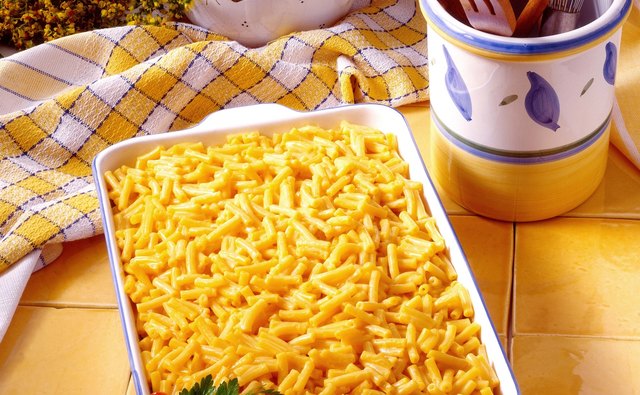 Make meals that can be assembled ahead of time in single-use aluminum pans and cooked in the oven. Sometimes you can even make the main dish and the side dish in the same pan. For example, roast a turkey (inexpensive if purchased near Thanksgiving) or chickens and a variety of in-season vegetables, such as onions, sweet potatoes and cauliflower. Or make a huge pot of plain pasta, mix in cheddar-cheese soup, frozen peas and shredded cheese, top with seasoned bread crumbs and bake for deluxe macaroni and cheese.
Photo Credits
John Howard/Lifesize/Getty Images