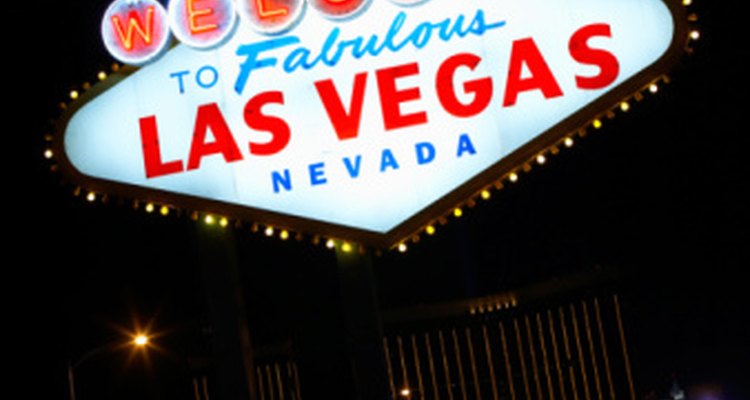 Jupiterimages/Photos.com/Getty Images
Las Vegas, Nevada, attempts to cater to all of its visitors by offering everything from strip clubs to senior buffets. The city is family-friendly, with pirate shows and roller coasters for small children; and adult-friendly, with nightclubs, gambling and adult entertainment; but teenagers stuck in the middle often can't find much to do. Many teens want to enjoy the late-night dance club partying that everyone else is enjoying, and they can find a few places to go out in Las Vegas.
Frozen75
Frozen75 is commonly known as the only teenage nightclub in the Las Vegas area. The club is located 10 miles south of the Las Vegas strip in Henderson, Nevada. The club has a number of rules to ensure kids' safety. Cars and guests are searched upon entry into the club, and video surveillance monitors both the club and parking lot. The club is open to ages 16 to 20 for Saturday night dance parties, and teenagers ages 14 and 15 are allowed to enter with a parental permission slip. The club hosts special events on other nights and is available to rent for private parties.
Zen +18
Zen +18 is Frozen 75's after-hours party. After the 14- to 17-year-olds have had their fun and are required to leave the club, the 18-and-older crowd takes over. The party starts late and often doesn't end until the early morning hours. The club plays pop music, R&B, hip hop and dance music. No alcohol or drug are allowed, and safety is a top priority at the parties. The crowd is mostly 18 to 20 since 21-year-olds can enter adult clubs on the Las Vegas Strip.
Area 702 Skate Park
Area 702 is an indoor skate park that hosts all-ages concerts and dance parties. The venue is located in North Las Vegas next to the North Las Vegas Airport. The indoor skate park, with its graffiti and winding structures, provides an ideal atmosphere for teenagers letting off steam. Concerts, mostly indie rock and alternative, take place Thursday through Saturday. The concerts start early to allow time for the teenage dance parties that begin later. Friday and Sunday are all-ages hip-hop dance parties, and Saturday parties, which feature a guest DJ, are usually for those 18 and older.
Hard Rock Cafe
Teens enjoy rocking out to their favorite bands almost as much as dancing, and, while not a traditional dance club, teenagers can enjoy a night out at The Hard Rock Cafe's live music venue, The Joint. Attached to the Hard Rock Hotel just off the Las Vegas Strip, the club has frequent concerts, and it occasionally hosts DJs in concert, which can resemble a dance party. Not all of the events at The Joint are open to teenagers, but some are all-ages' concerts.