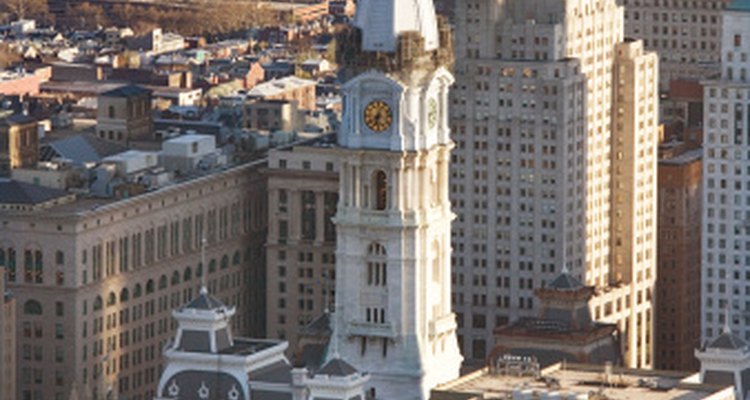 Thinkstock/Comstock/Getty Images
Sweet Sixteen parties are once-in-a-lifetime events for teenage girls to celebrate their 16th birthdays. Philadelphia features a variety of place for eastern Pennsylvania teenage girls to have their Sweet Sixteen parties. Some of these places include golf clubs, restaurants, banquet halls and hotels. Many City of Brotherly Love party sites also provide services to ensure an unforgettable event such as gourmet catering and a sound system for dance music.
Restaurants
Many of Philadelphia's restaurants provide private intimate dining rooms for events such as sweet sixteen parties. These restaurants usually cater on-site parties, but also have strict policies forbidding outside catering to service events. In downtown Philly, Yang Ming Chinese Restaurant (yangmingrestaurant.com) seats up to 250 guests and serves a blend of Chinese and European cuisine. Bridget Foy's (bridgetfoys.com), a restaurant near Penn's Landing, has a private party room and does not charge a rental fee as long as parties spend at least $500 on food, as of June 2011. The Philadelphia suburb, Bryn Mawr, is home to Blush (dineatblush.com), which accommodates 55 guests for parties in the upstairs dining room.
Banquet Halls
Philadelphia teenage girls may host their parties at banquet halls throughout the city. Banquet centers cater to large parties ranging from 100 to 1,000 guests. Most banquet centers have an on-site catering staffs and event coordinators. The Legendary Blue Horizon (legendarybluehorizon.com) is in North Philadelphia and offers its Blue Diamond Ballroom for parties. The Blue Diamond Ballroom seats 100 to 500 guests. Blue Horizon has an on-site catering staff and party coordinator. Cottage Green Banquet Center in Northeast Philadelphia hosts parties of up to 300 guests. Village Catering (villagecatering.com) provides food for all events at Cottage Green.
Golf Clubs
Philadelphia's golf clubs have clubhouses with a banquet room for private parties. Sound systems and dance floors are common traits of a clubhouse banquet room. Most of these clubhouses also have kitchens for catering. Sweet sixteen parties of up to 100 may celebrate at the Juniata Golf Club (juniatagolfcourse.com) clubhouse in Northeast Philadelphia; this Golf Club offers catering and a dance floor. Founded in 1901, the Llanerch Country Club (llanerchcc.org) facilitates parties in the clubhouse's banquet hall. The clubhouse banquet hall overlooks the club's fairways and seats a maximum of 200.
Hotels
Downtown Philadelphia features a large concentration of hotels with ballrooms and boardrooms for parties. Hotels with on-site restaurants provide catering for private events. The Loews Philadelphia (loewshotels.com), Radisson Plaza-Warwick (radisson.com), Sheraton Society Hill (starwoodhotels.com) and Alexander Inn (alexanderinn.com) hotels are some downtown Philadelphia hotels with facilities for private parties. In Philadelphia's outskirts, Girls may have their party at hotels such as the Conwell Inn at Temple University (conwellinn.com) and the Inn at Penn (theinnatpenn.com), located on the campus of the University of Pennsylvania.
References
Writer Bio
Skip Davis has been writing professionally since 2005. His work has appeared in "Southern Literary Magazine," on various websites and in graphic panels at the Jackson Zoological Park in Jackson, Miss. Currently living in Southern California, Davis received his Bachelor of Arts in theater at Belhaven College.
Photo Credits
Thinkstock/Comstock/Getty Images