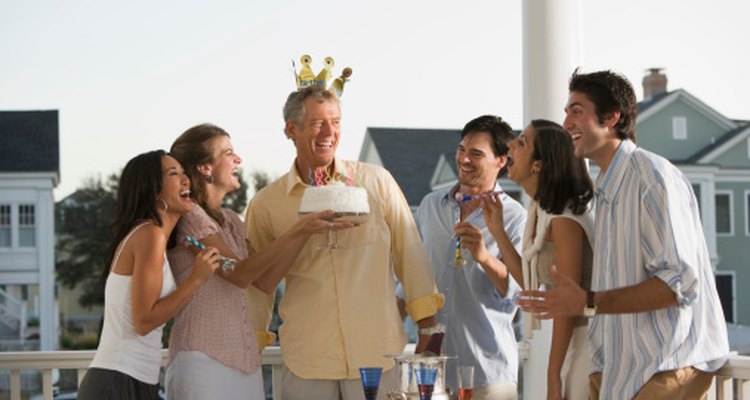 Jupiterimages/Comstock/Getty Images
Despite the fact that it is just over 65 square miles in size, Washington, D.C., offers a wide variety of options for adult birthday parties. Chic restaurants and bistros can be found throughout the district, as well as a diverse selection of entertainment venues. When planning your party, focus on building the celebration around an atmosphere that your guests will find enjoyably novel.
Private Party
Host a private party at a local restaurant that offers exceptional food or a unique dining experience. There are a number of high-quality restaurants in the city, but among Washingtonian magazine's favorites are the pan-Asian Mie N Yu in Georgetown and the much-loved seafood restaurant, Kinkead's. Mie N Yu is imaginatively decorated and features a wrought-iron birdcage suspended from the ceiling that can seat up to eight people. The generous dining area in Kinkead's restaurant is able to accommodate private parties of 12 to 55.
Party on the Water
Between the months of March and November, a number of companies in the D.C. area offer boat chartering and private event cruises. Sharing food and drinks with friends as you travel along the Potomac River can be a rather original way to spend a birthday. Capitol River Cruises and Odyssey Cruises are examples of cruise companies in the Washington area that cater to private parties. Odyssey Cruises provides dining and music, while catering services may be purchased separately and brought onto a Capitol River chartered boat.
Concert
Attending a concert with a group of friends can be a offbeat way to celebrate a birthday. There are a number of intimate venues in Washington that offer lively entertainment in a more private setting than an event stadium. The Black Cat and The 9:30 Club are small venues that host bands from a variety of musical genres. Food and beverage services are available at both clubs, and concert tickets can be purchased online in advance.
References
Writer Bio
Kristy Barkan began her writing career in 1998 as a features reporter for the University at Buffalo's "Spectrum" newspaper. She holds a Bachelor of Arts in film and media production from the University at Buffalo, a Master of Fine Arts in visual effects from Academy of Art University and a Diploma in social media marketing from ALISON.
Photo Credits
Jupiterimages/Comstock/Getty Images