David Ryder/Getty Images News/Getty Images
There are dozens of dance clubs in Seattle but only a few welcome patrons as young as 18 years old. The ones that do offer a variety of dance styles, including hip-hop, square dance, Latin and disco. Some dance clubs feature dinner, floor shows, dance workshops and dance parties. Some have dinner and dancing, while others have pool tables. Some clubs feature DJs and live bands as well.
Club One3one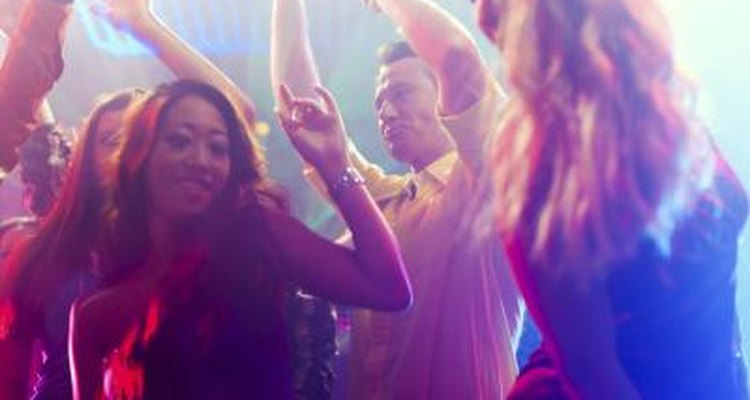 kzenon/iStock/Getty Images
This dance club welcomes the 18+ crowd with a state-of-the-art sound and special effects system. The club boasts a large dance floor surrounded by raised seating, lounging areas and VIP cabanas/rooms. Gaming lounges with pool tables and full bars offer choices for customers. The club enforces a strict dress code of no plain white T-shirts or sports sweats, no baseball-style hats/caps and no shorts, flip-flops or tank tops. Club staff collects all coats, purses and bags at a special entry booth. The Club One3one only accepts valid state-issued identification cards such as driver's license, passport or military identification. You will not be able to enter with a high school or college identification card. Patrons can celebrate birthdays with two guests at the courtesy of Club One3one and pay just $5 for each additional guests arriving before 11 p.m.
Club One3one 131 Taylor Ave. N. Seattle, WA 98109 (206) 448 0888 clubone3one.com
The Noc Noc Dance Club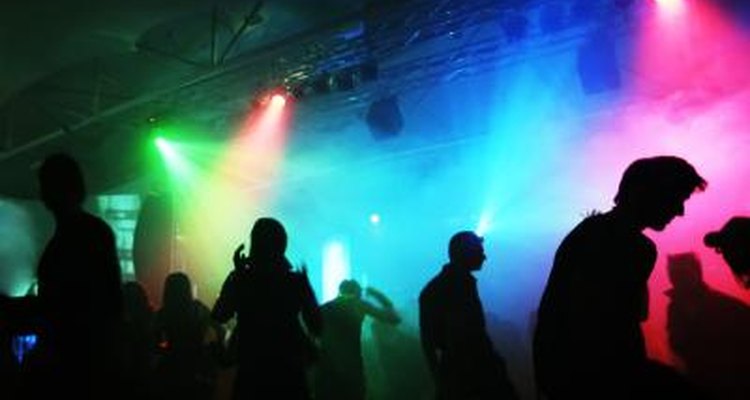 olaf herschbach/iStock/Getty Images
This dance club welcomes 18+ patrons. A bar and lounge boasting a happy hour during the early evening, this club transforms into one of the most popular night clubs as the sun does down. Resident DJs play popular music, alternative rock tracks and oldies from the '80s. The comfortable setting not only caters to high-energy party goers, but also laid-back patrons who just want to look on from the sidelines as they lounge in the comfortable couches. It has pool tables and a wide selection of beverages from the full bar.
The Noc Noc Dance Club 1516 2nd Ave. Seattle, WA 98101 (206) 223-1333 clubnocnoc.com
The Washington Dance Club
Sander Huiberts/iStock/Getty Images
This club offers dance instruction in addition to holding dance parties. The smoke- and alcohol-free club welcomes 18+ patrons. Dance instruction includes styles such as the foxtrot, waltz, tango, swing, rumba, cha cha, and salsa. Join this club, bring a partner or arrive solo and enjoy the dance parties on Friday to Sunday nights. Take dance workshops on any day of the week and enjoy free entry to all dance parties.
Washington Dance Club 1017 Stewart St. Seattle, WA 98101 (206) 628-8939 washingtondance.com
References
Writer Bio
A travel writer for over 10 years, Seeta Shah Roath features economic reviews, investment opportunities, history, culture and tourism in different countries. She has a Doctoral degree in education from the University of Phoenix and a passion for e-learning. Her articles appear in Washington Times Global and Examiner.com.
Photo Credits
David Ryder/Getty Images News/Getty Images