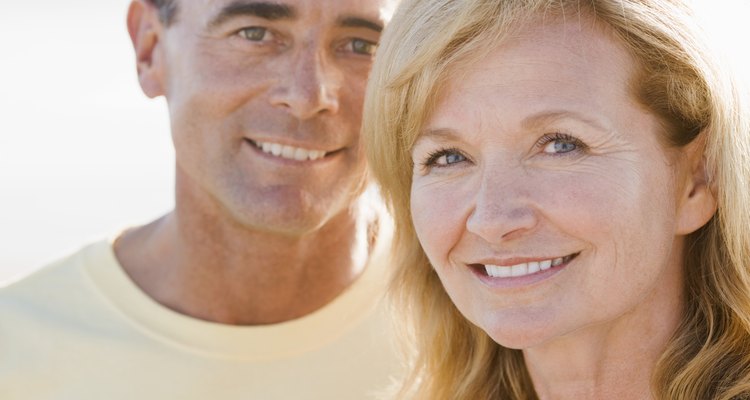 Jupiterimages/Creatas/Getty Images
Take time out of your busy schedule to play an interactive game with your spouse. Thousands of board games exist on the market, but games specially designed for married Christian couples can draw you into a deeper relationship with both your Lord and your partner. Try original christian games designed by Christian couples or family games that have been given a Biblical adaptation.
To Know You...Better by Time For Two
Learn more about your partner with To Know You...Better. This game promises to keep you laughing while bringing you and your partner closer together as you answer hundreds of questions in four categories. The questions are group friendly and are designed to avoid any uncomfortable situations.
Outburst, Bible Edition by Cactus Game Design
Invite your married Christian couple friends over and compete in teams on The Bible edition of Outburst. Shout out answers to an array of topics including "Names for Christ," "Animals in the Bible," and "Sons of Jacob." Hit the target answers within 60 seconds to score points and win the game.
The Ungame, Christian Version by Talicor, Inc.
Dr. James Jobson of Focus on the Family recommends this four-to-six player game which couples can play to learn more about themselves and their friends. The game asks questions such as ""If you could be someone else, who would you be?" The Ungame can also be played at family game nights with children five years and older.
Amen Game by Bible Games Company
The Amen Game puts a Christian twist on the card game Uno. Try to discard all your cards first by getting extra turns from 'Prayer,'' ''Ask'' and ''Blessing'' cards. Watch out for ''Trial,'' ''Sin'' and ''Temptation'' cards, which will add to your problems and your pile. Play against your spouse or any number of players.
The Discovery Game
Over 300 couples shaped The Discovery Game, which is designed to "renew and rekindle" your relationship. Focus on the Family, Shaunti Feldhahn (author of "For Women Only") and The American Association of Christian Counselors have endorsed this game. The Discover Game promises to create a date-night environment where you and your spouse can experience "falling in love" all over again.
Guesstures, Bible Edition by Cactus Game Design
Get competitive with a game of Guesstures, Bible Edition. Partner up with your spouse to quickly act out Biblical words before your card drops down the scene slate and time runs out. Your children can also join in on this charades challenge. Four or more players are required.
References
Writer Bio
Ivy Morris specializes in health, fitness, beauty, fashion and music. Her work has appeared in "Sacramento News and Review," "Prosper Magazine" and "Sacramento Parent Magazine," among other publications. Morris also writes for medical offices and legal practices. She holds a Bachelor of Arts in government-journalism from Sacramento State University.
Photo Credits
Jupiterimages/Creatas/Getty Images