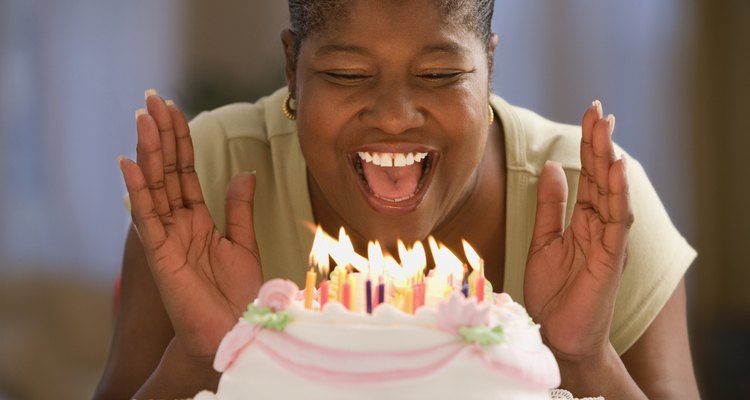 Jose Luis Pelaez Inc/Blend Images/Getty Images
Birthday IOUs are often given by those who find themselves short on cash. But giving that someone special an IOU on her birthday is also a creative way to surprise her. The type of IOU you give the birthday celebrant should reflect her personality, your relationship with her -- and most of all, it should be something you are happy to deliver at redemption time.
For Children
Give a child an IOU on his birthday, along with one he can open each month for a favorite activity of his that will fit your budget and schedule. Or give a general IOU that he can redeem for whatever he's interested in at the moment, as long as it's age-appropriate. For example, give him an IOU for January that includes a day of ice skating or fishing with you. A day at his favorite amusement park, a trip to the children's museum or a movie are other possible ideas.
For Teens
Birthday IOU ideas for teens include practical ones such as extra time using the family car. If you'd like to give something that involves spending time together, consider an IOU for lunch and an afternoon of shopping or a movie or play she selects. If your budget allows, give IOUs for physical gifts such as earrings, a video game, and lessons or classes for something she wants to learn such as painting, dance, horseback riding or guitar.
For Adults
Give an IOU for babysitting to a birthday celebrant so that she can look forward to a date night with her spouse, lunch with her friends or simply some time alone to relax. Or give an IOU for one major chore such as window washing or smaller chores on a regular basis such as doing the dishes or weeding the garden. An IOU for a car wash, from washing and waxing the outside to detailing the inside, makes an ideal gift. IOU ideas for delivery of one of your specialties that the recipient loves may include home-cooked meals, back massages, haircuts or custom-building a personal website.
Packaging Ideas
Make the IOU coupons with a computer or by hand, depending on your talents. Embellish your IOUs with stickers, glitter, ribbons, silk flowers or other craft decorative items. Write a poem or whatever details you want to include such as why you've chosen the particular gift you're giving. For example, a movie night with your teen might say, "Sometimes we all need a little bit of movie magic, so join me and you can choose the flick." An IOU to do chores might say, "You work so hard for all of us, so leave the household cleaning to me with no fuss." Use blank index cards, card stock or business cards for your IOUs, and decorate the envelopes to match.
References
Writer Bio
Janece Bass is a freelance writer specializing in weddings, family, health, parenting, relationships, dating, decorating, travel, music and sports. She has been writing for more than 15 years and has numerous published pieces on various websites and blogs. Bass has also ghostwritten various fiction-based novels.
Photo Credits
Jose Luis Pelaez Inc/Blend Images/Getty Images