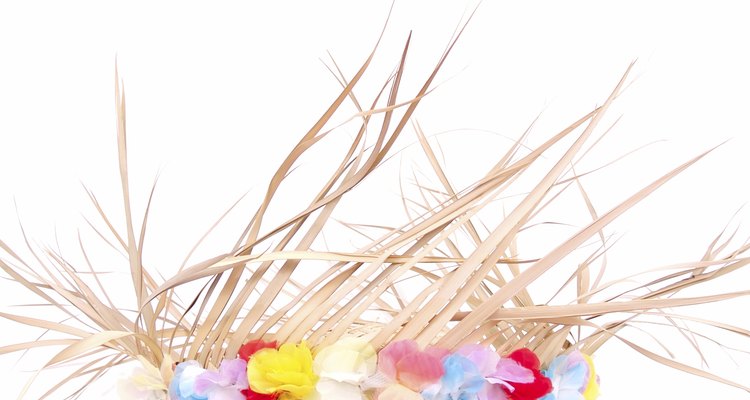 Jon Schulte/iStock/Getty Images
You don't have to load up on processed sugar and artificial preservatives to provide kids with tasty finger foods at a luau. Tropical fruits are a mainstay of any luau, as well as tasty -- even to kids. Add that to the variety of nuts, vegetables and seafood served at the traditional Hawaiian feast and you have the makings for a delicious, fresh menu.
Fantastically Fruity
Ingram Publishing/Ingram Publishing/Getty Images
Turn to tropical fruit if you want to create colorful and sweet snacks for a luau for children. Spear fresh pineapple chunks, mango slices and papaya onto wooden skewers for a dish with potent flavor. Add fat-free lemon or lime yogurt as a dipping sauce. Alternately, cut pineapple, mango or papaya into long spears and serve with the dip. Hollow out strawberries and stuff with chopped macadamia nuts for a berry snack with a whisper of tropical crunch. Roll banana slices in honey and shredded coconut for a sweet snack.
Magnificently Meaty
bhofack2/iStock/Getty Images
Seafood and pork are the two main proteins for a luau -- kid-oriented or otherwise. Serve baked coconut shrimp or coconut fish sticks with low-sugar ketchup, cocktail sauce or mango salsa for a nutty finger food. Marinate shrimp in teriyaki sauce, slide onto wooden skewers and grill for a savory dish that's as finger-friendly as it is kid-friendly. Wrap pineapple chunks in lean ham slices and spear with toothpicks to make a sweet and filling bite. Stuff celery sticks with diced honey ham, low-fat cream cheese and chives for a crunchy snack with a hint of spice.
Satisfyingly Starchy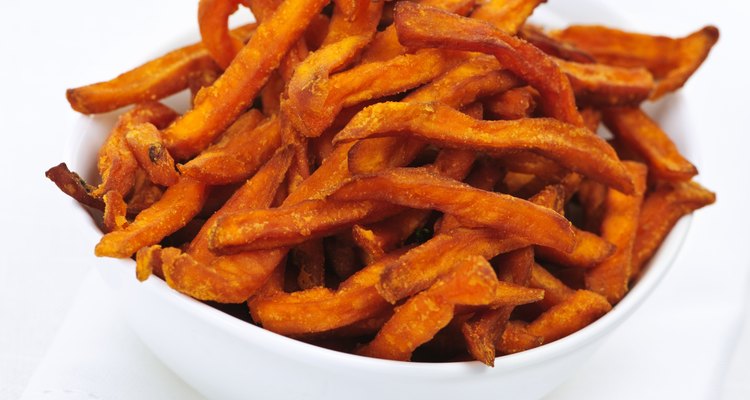 Elena Elisseeva/iStock/Getty Images
Baking the right starches, such as sweet potatoes, creates a filling finger food that appeals to kids and fits a luau theme. Bake large spears of the sweet potato for home fries or bake thin strands for shoestring fries. Or, slice the sweet potato into thin chips and bake for a crunchy texture. Season the slices by lightly sprinkling them with smoked paprika and sea salt, and serve them with a low-sugar ketchup or tropical fruit salsa. Bake honey-sweetened dinner rolls to make a versatile Hawaiian appetizer that couples well with everything from fruit to meat. Serve the rolls plain or pair with a little honey butter. Bake baby carrots in a light honey and soy sauce glaze, then sprinkle with shredded coconut for a slightly salty dish.
Crazily Creamy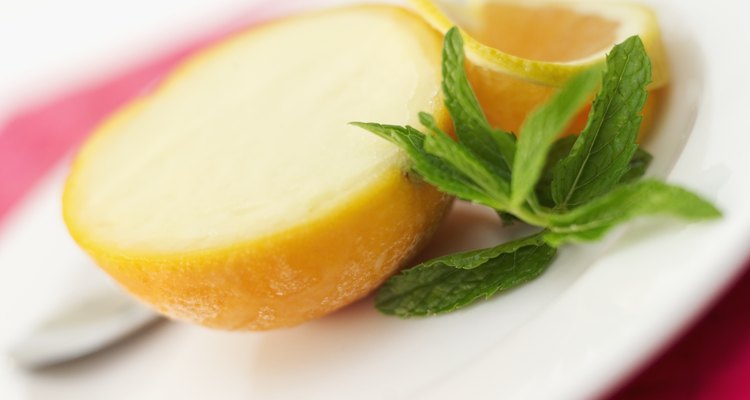 Stockbyte/Stockbyte/Getty Images
Any luau for children needs a sweet and creamy twist to finish it off. Spoon out the middle of a banana chunk and fill it with coconut rice pudding to make a mellow sweet with an extra-creamy texture. Fill the banana cup with chocolate pudding instead of rice pudding for a rich treat. Freeze pineapple or mango sorbet in decorative ice-pop molds to cool the kids down at a hot summer luau. Bake mini coconut or banana cream pies for a light sweet.
References
Writer Bio
A writer since 2000, Aya Pauli has covered a variety of topics including food, fashion, beauty, health, parenting, education, decor and crafts. Her award-winning recipes have been published in food magazines such as "Taste of Home," and she is also the author of a salad cookbook. Pauli's craft projects appear in major manufacturer websites, including Dow Styrofoam. She also holds a CDA in early childhood education and works as a preschool teacher in Wyoming.
Photo Credits
Jon Schulte/iStock/Getty Images