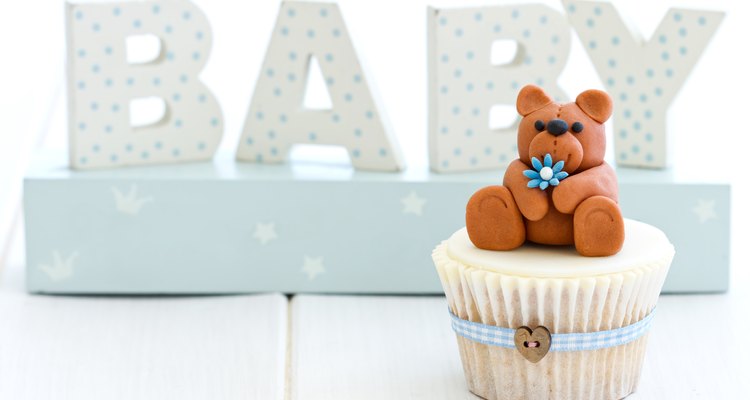 RuthBlack/iStock/GettyImages
A Guide to Getting All the Infant Essentials
Babies are notoriously picky. From the day yours is born, he'll demand things nonstop: food, clothing, dry diapers, a comfortable place to sleep. Luckily, you don't have to supply it all yourself. Hopefully, you're surrounded by friends and relatives who want to celebrate this milestone with you. Register for baby gear at a minimum of two places to make it convenient for them to buy you the things you truly need. Some moms register at three or more stores. It's really up to you, so enjoy the feeling while you can. Soon enough, your baby will be calling all the shots.
An Online Retailer
Amazon is a popular site for baby registries—and for good reason. The online megastore carries everything including the kitchen sink, so you can register for all the essentials plus random odds and ends. Buying from Amazon or another online retailer is easy for far-flung well-wishers to do. Set up your registry so gifts are shipped directly to you, and friends from around the globe can easily shower you. And, because prices are also competitive at retailers that don't have the overhead of physical stores, you can get what you need without blowing your loved ones' budgets.
A Big-Box Store
Whether you practically live at Target or swear allegiance to Walmart, you know that big-box stores are the closest brick-and-mortar relative of Amazon. Register for everything, from strollers to sponges, at one of these stores. They have a few benefits that online-only retailers lack. Most women live close enough to one to make returns and exchanges easy, and you can check out all the options in person before deciding exactly what to add to your must-have list.
A Baby Emporium
Stores that specialize in all things baby-related are a great resource for soon-to-be-parents. Places like Babies"R"Us and buybuy Baby carry everything you could possibly need to diaper, clothe, bathe and feed your infant, so you'll find tons of useful stuff that you might not have realized you need. Plus, the staff at these stores are knowledgeable about baby gear, so you can ask questions before finalizing your registry.
A Bookstore
Hoping to instill a love of learning in your child from a young age? You're going to need books, and lots of them. Most bookstores don't offer traditional registry services, but the biggest chains allow you to make an online wish list that you can share with others. Your local independent bookstore might allow you to set up a wish list there, too.
An Artisan Marketplace
A personalized wall hanging for over the crib, a hand-painted Baby's First Christmas ornament or a soft baby blanket made to match your wedding colors? To outfit your nursery with unique and meaningful decor, consider registering at a marketplace for artists and crafters like Etsy. These sites may not offer a baby registry tool, but you may be able to create a wedding registry and fill it with baby stuff instead.
A Universal Baby Registry
Stuffed animals are fun to open at your baby shower, but they won't be of any help when you're at home with a 1-week-old baby, feeling hungry and exhausted. By using a universal registry site like Babylist, you can request home-cooked meals and favors like child care for older kids. Some sites even allow you to "register" for cash, so you can sock away some money for the things your baby will need in coming years. Universal registries also let you request items from all kinds of online stores, so you can create a centralized list of the things you want without having to create registries at individual stores.
References
Writer Bio
Cooking, travel and parenting are three of Kathryn Walsh's passions. She makes chicken nuggets during days nannying, whips up vegetarian feasts at night and road trips on weekends. Her work has appeared to The Syracuse Post-Standard and insider magazine. Walsh received a master's degree in journalism from Syracuse University.