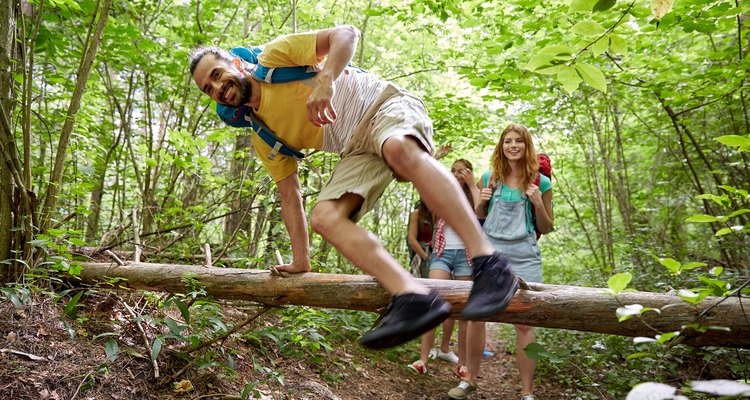 dolgachov/iStock/GettyImages
Free Family Fun in Southern Florida
Florida's coastline is known for its sandy beaches and numerous golf courses, but that's not all the Sunshine State has to offer. In a coastal county that boasts "the best of everything," your kids can revel in nature, immerse in culture and get friendly with all kinds of animals. Best of all, Palm Beach County offers plenty of family-friendly attractions that are free!
Get Outdoors: Okeeheelee Park
Okeeheelee Park (7715 Forest Hill Blvd., West Palm Beach, FL) has something to offer for every different personality in your family. Not only does it include amenities for different kinds of sports, including a golf course, baseball fields, tennis courts and a BMX biking area, but it also has opportunities for you and your family to spend the day hiking or casually biking. A scenic fitness trail and a bike trail follow along the many lakes. To take a break or have lunch between activities at one of the pavilions tucked along the trails. For kids who want to get closer to nature without having to be in it, check out the Okeeheelee Nature Center. The center is open Wednesday to Friday from 1 to 4:30 p.m. and Saturday from 10 a.m. to 4:30 p.m. The visitor's center hosts animal encounters and hands-on nature exhibits, where you can learn about the Florida flora.
Dive into Culture at the Norton Museum of Art
The Norton Museum of Art (1451 S. Olive Ave., West Palm Beach, FL) includes a collection of both local and international works, showcasing over 7,000 art pieces with an emphasis on European, Chinese and American artists. What has really attracted visitors to the museum is its specialty programs and events. The museum's calendar has programs, workshops and classes for people of all ages throughout the week. After normal museum hours, the Art After Dark program provides a mixture of art, music, film and food for the whole family to enjoy. The most interactive space at the museum is the Family Studio, which includes topics such as a popular children's book or do-it-yourself art workshops.
Blaze Trails Through the Grassy Waters Nature Preserve
With over 23 square miles to offer, the Grassy Waters Nature Preserve (8264 Northlake Blvd., West Palm Beach, FL) offers numerous hiking trails. Head onto the boardwalk and take in views of the entire park. Kids can lead the way on the trails, and you might even see some alligators.
Get Around on the West Palm Beach Trolley
Hop on a free Downtown West Palm Beach Trolley to get around town or take in the sights of the city. Whether you are heading to the beach or a museum or just want to ride around, there is a trolley for you. The three different routes—the yellow, blue and green lines—will take you to different points in the city. Trolley access is at designated trolley stops in downtown West Palm Beach.
Back to the Waters at the Loggerhead Marinelife Center
If hiking is not what you want to be spending your vacation doing, look no further. The Loggerhead Marinelife Center (14200 U.S. Highway 1, Juno Beach, FL), a conservation center for endangered sea turtles, goes below the waves with saltwater aquarium exhibits, displays of local wildlife and learning programs. You'll also enjoy a spot to cool down and relax with a guarded beach, playground and picnic areas. This is a great attraction for the kids to get close to the turtles and enjoy the outdoors.