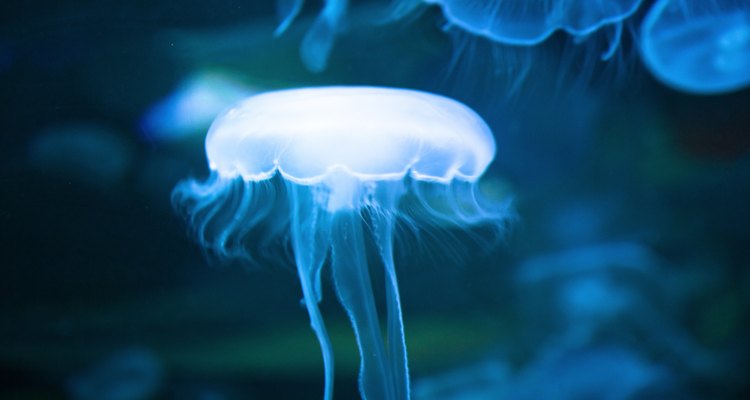 Photos.com/Photos.com/Getty Images
Minneapolis, one of the major cities of Minnesota, is home to a plethora of family attractions. Even parents of the youngest of tots will find no shortage of stimulating activities for their babies as they explore this vibrant Midwestern city. Whether it's a day at the zoo or a quiet walk in the park, you will discover that there are plenty of ways to enjoy time with your little one in the big city.
Museum Fun
Give your baby a true sensory experience by bringing him to the Bell Museum of Natural History. In the Touch and See Discovery Room -- part of the permanent exhibition collection -- your baby will be able to touch and explore everything from a wooly mammoth tusk to an elephant skull. Visit the "Habitot" exhibit at the Minnesota Children's Museum, where your little one can reach, touch, creep and crawl around the mats and pads modeled after Minnesota's natural habitats.
Outdoor Adventures
Just 30 minutes south of Minneapolis is the Minnesota Zoo, which offers plenty of outdoor fun for you and your baby. Take her to see the talking parrots and majestic owls at the World of Birds Show or walk through the Aveda Butterfly Garden, which features 40 different species of butterflies and moths. Visit the Wells Fargo Family Farm for the chance to have your baby touch domestic animals and cool off under the animal sculptures at the zoo's splash pad. Or, escape the hustle and bustle of Minneapolis and take your baby for a walk along the peaceful boardwalk of Wood Lake Nature Center, a 150-acre natural area just minutes from the city.
On a Rainy Day
The Minneapolis Central Library hosts regular story times, geared toward children younger than 2, filled with books and music designed to build your baby's brain power. At the Minnesota Sea Life Aquarium located inside the Mall of America, your baby will be able to touch a starfish in the interactive touch pools and take in the sights of more than 10,000 sea creatures including 9-foot Sandtiger Sharks; and Dwarf Seahorses, the smallest seahorses in the world.
Tot Classes
Ensemble Music, a music studio in Minneapolis, offers a variety of music classes including parent-tot baby classes in the Music Together program. Parents of infants can either attend a mixed-age music together class or a special baby class with musical activities and materials specially designed to teach parents about music development in babies. The Family Swim School, just one-half hour south of Minneapolis, offers family swim classes for babies, where you will learn how to properly hold your baby in the water and also help her to back float, kick, reach and blow bubbles.
References
Writer Bio
Carly Seifert has been a piano instructor since 2001. She has also covered adoption and introducing children to the arts for "Montana Parent Magazine." Seifert graduated from University of California, Irvine with a Bachelor of Arts in drama.
Photo Credits
Photos.com/Photos.com/Getty Images