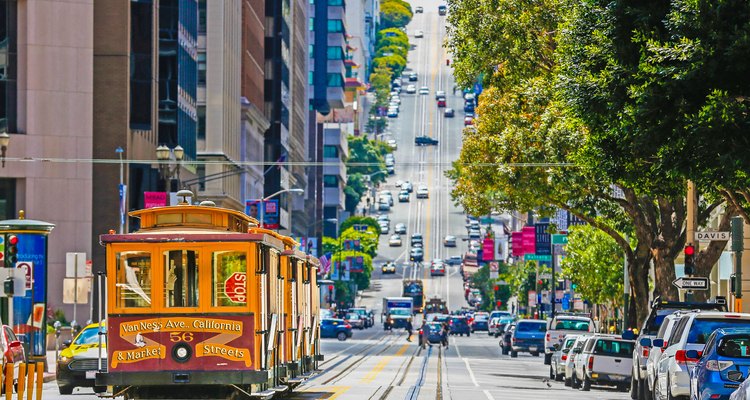 batuhanozdel/iStock/GettyImages
Play by the Bay: Places Families Must Visit in San Francisco
You've seen the Golden Gate Bridge in movies and advertisements galore, but San Francisco is so much more. In fact, the city is filled with museums and parks for all ages. Here are five must-visit family destinations in San Francisco:
Get Outdoorsy in Golden Gate Park
Thanks to the Bay Area's mild temperatures (it's coldest in January, which sees 40 to 50 degrees regularly) and little rain, nearly any month works for outdoor activities (although, beware of the fog). Golden Gate Park has numerous activities for families. Boating around Stow Lake (50 Stow Lake Dr. E., San Francisco, CA) is a fun way to relax as a family. Row boats, pedal boats and electric boats are available to rent. If your kids need to burn off some energy, check out the Koret Children's Quarter (Martin Luther King Jr Dr. & Bowling Green Dr., San Francisco, CA ), which has all the normal playground equipment you'd expect, plus a carousel that was built in 1914.
Learn about the Man Behind the Parks at The Walt Disney Family Museum
It's no trip to Disneyland, but visiting The Walt Disney Family Museum (104 Montgomery St., San Francisco, CA) will help your family learn more about the man who created it, Walt Disney. Exhibits let you get an in-depth look at his life and family, with cartoons and drawings throughout. Theme park fans will enjoy the miniature replica of Disneyland at the end. Note that the museum is closed every Tuesday.
Head to the Beach
San Francisco might be oceanside, but that doesn't automatically make it a good place to catch rays on the beach. Foggy days, mild temperatures and cold water with strong currents means a day at the beach unlike what you're probably used to. However, Ocean Beach (Point Lobos Ave., Great Highway, San Francisco, CA) makes for a lovely picnic setting, as well as a place for kids to build sandcastles or simply run around.
Be Immersed in Science
The California Academy of Sciences (55 Music Concourse Dr., San Francisco, CA) is one of those rare places where kids will leave knowing several new facts—and have fun learning them. Adults and kids alike can enjoy the planetarium, aquarium and living roof. Don't miss the earthquake exhibit, which lets you feel the strength of two historic earthquakes. If you're seeking a night out without the kids, the museum offers a special event Thursdays nights called NightLife that's open only to those 21 years old and older.
Hop a Cable Car
There are three cable car lines in the city, and they're a fun way to see what San Francisco has to offer. Take the Powell-Hyde or Powell-Mason lines to visit well-known tourist attractions like Pier 39 at Fisherman's Wharf (Beach Street & The Embarcadero, San Francisco, CA) or Ghirardelli Square (900 North Point St., San Francisco, CA). To learn more about this iconic mode of transport, visit the Cable Car Museum (1201 Mason St., San Francisco, CA), to see historic cable cars and memorabilia. The Cable Car Museum is free.