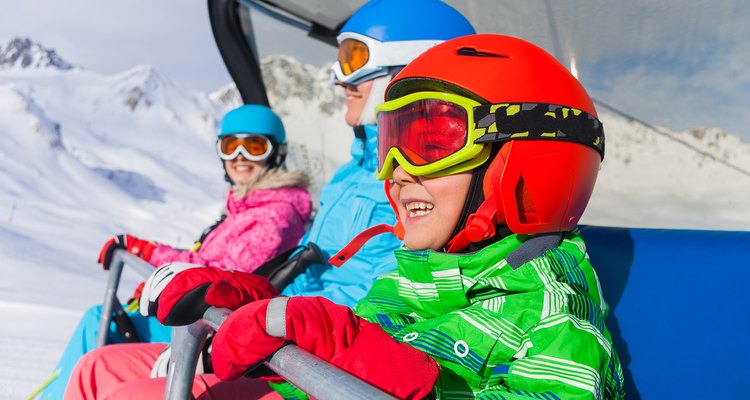 MaxTopchij/iStock/GettyImages
Mankato, MN Offers Outdoor Adventure and Indoor Fun
With its location where the Minnesota River meets the Blue Earth River, Mankato's landscape is a scenic playground perfect for outdoor recreation. In warmer months, families enjoy its many fine parks and recreation opportunities on and along the rivers, and in winter there's plenty of fun to be had out in the snow. As Minnesota's fifth largest city, Mankato also offers ample indoor attractions that draw visitors of all ages, at all times of the year.
Minneopa State Park
Minneopa State Park (54497 Gadwall Rd., Mankato, MN), just 5 miles outside Mankato, is 2,599 acres of prairie, woodlands and wetlands, marked with numerous trails and some historic landmarks. One highlight of the park is the waterfalls of Minneopa Creek. The top of the trail that loops around the cascade offers panoramic views over the Minnesota River Valley.
Another big draw to Minneopa State Park is its bison herd, which roams on 331 enclosed acres. The mighty beasts are there as part of the Minnesota Bison Conservation Herd project to restore native prairie species. Spot them from the trails that encircle their range, or from the Seppmann Mill overlook. That spot also puts you next to a German-style, wind-powered, stone-and-wood grist mill built in 1864. Stop into the park office when you arrive to borrow kids' activity bags. Minneopa State Park is open year-round.
River Adventures
Bent River Outfitter (530 North Riverfront Dr., Ste. B30, Mankato, MN), based in Old Town Mankato, offers canoe, kayak and stand-up paddle board lessons and tours which take you down the Blue Earth River, Le Seur River or Minnesota River, among other local destinations. Kids too young to paddle on their own can ride with a parent in a tandem kayak, and custom family tours are available. Guided eco-tours feature discussions about wildlife and river habitats. You'll see waterfalls, rapids and natural springs, and might spot bald eagles, deer and wild turkeys.
In winter, the outfitter offers rentals of children's and adults' snowshoes, as well as guided snowshoeing excursions in the frozen river valley.
Mount Kato
Mount Kato ( 20461 Hwy. 66, Mankato, MN) is a snow sports resort during the winter season, usually November through March. If nature doesn't provide enough snow, Mount Kato makes its own, so your family can be guaranteed the chance to go skiing, snowboarding and snow tubing if you're visiting Mankato during the season. The mountain features 19 trails, including four beginner-level trails, plus eight chair lifts, terrain parks and a rental shop. It also has a full-service ski school.
Mount Kato doesn't close when the ski season ends. From late-April to October, it's open for mountain biking, offering over 7 miles of scenic mountain bike trails of varying difficulty. Equipment rentals are also available.
Sibley Farm
Sibley Farm (900 Mound Ave., Mankato, MN) is a big red barn in the middle of Mankato's historic Sibley Park. Inside the barn are all kinds of farm animals that little kids love to visit, including alpacas, goats, miniature horses, pot-bellied pigs, ducks and chickens, as well as peacocks. There are often baby animals on the farm too, such as lambs, chicks and ducklings. Sibley Farm is open daily from mid-spring to early fall. Admission is free, and animal food is available for a small fee. The park also offers gardens, walking trails and a farm-themed playground, and in winter has cross-country ski trails and a sledding hill.
Children's Museum of Southern Minnesota
The Children's Museum of Southern Minnesota (224 Lamm St., Mankato, MN) offers year-round indoor exhibits and seasonal outdoor exhibits, which include a farmyard where kids can meet live farm animals and plant vegetables. Inside, kids can learn how foods are grown from seeds and sit in a tractor in the Grow It Gallery; operate a crane and put blocks on a conveyor in the quarry exhibit; and climb tunnels, tubes and bridges connecting six forts in the Tree of Forts. There's also a special play porch for infants and toddlers. Admission is $8 per person aged 1 and older. The museum is closed on Mondays.
References
Writer Bio
A writer of diverse interests, Joanne Thomas has penned pieces about road trips for Hyundai, children's craft projects for Disney and wine cocktails for Robert Mondavi. She has lived on three continents and currently resides in Los Angeles, where she is co-owner and editor of a weekly newspaper. Thomas holds a BSc in politics from the University of Bristol, England.