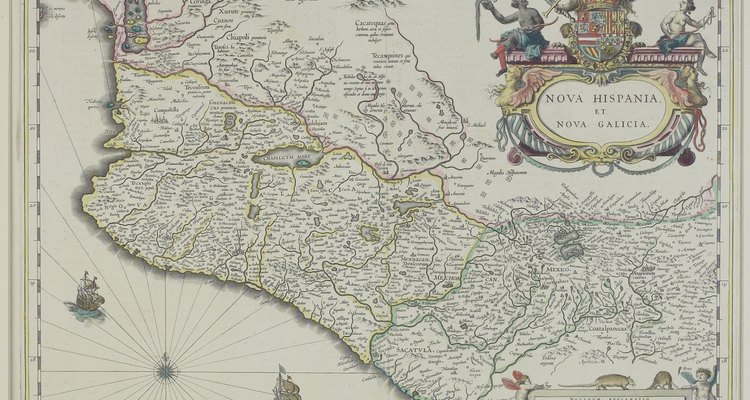 Hemera Technologies/AbleStock.com/Getty Images
Mexico is a well-loved destination for Americans looking to get married because of the country's beautiful scenery and proximity to the United States. With the average U.S. wedding costing $20,000 to $30,000, many couples hope to spend a fraction of that price in Mexico.
Average costs will vary
The cost of a wedding in Mexico is determined by how lavish or simple the wedding will be, the number of guests, time of year and location of the ceremony. When setting your budget, take into account the costs you are willing to cover and what costs your guests will incur.
Transportation
Depending on the time of year and from where the wedding party is traveling, flights to Mexico can cost anywhere from $400 to $1500 per person. Car rentals cost a couple hundred dollars per week, but some Mexican hotels will offer a complimentary shuttle for their guests.
Legal Documents and Fees
U.S. passports cost a minimum of $75 plus shipping fees. Other required documents include travel permits, birth certificates, divorce decree or death certificate (if applicable), chest x-rays and blood test results. U.S. documents will need to be legalized by the Office of Authentication at the State Department at a cost of $8 per document. The actual marriage license fee in Mexico is approximately $30.
Hotels and Wedding Packages
Many Mexican hotel resorts offer inclusive wedding and honeymoon packages for their guests. Prices vary depending on what is included in the package, but most packages online quote an average of $2,000 to $3,000 for a wedding of about 20 guests.
Wedding Coordinators and Planners
To find the best cost of a Mexican wedding, hire a wedding coordinator or planner. Many hotel wedding packages include the services of a wedding planner who can also assist with obtaining the necessary legal documents for the ceremony. Other wedding planners may assist in finding low-cost travel options for the wedding party and guests.
References
Writer Bio
Gwen Navarrete currently writes online content for such sites as eHow.com. Hailing from the hospitality and retail industries, she has over 10 years managerial experience in training and development, customer service, sales, eCommerce and quality assurance. Navarrete holds a Bachelor of Science degree in hotel administration from Cornell University.
Photo Credits
Hemera Technologies/AbleStock.com/Getty Images