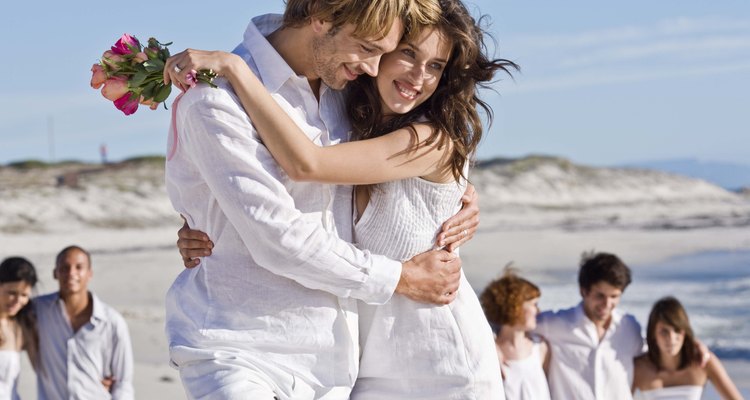 Jupiterimages/Polka Dot/Getty Images
One of the largest expenses a bride and groom have at their wedding is the food served at the reception. For this reason, it's important to have a good estimate of the number of guests who will attend; it is also helpful when purchasing wedding favors and ordering the cake. Sending RSVP cards and calling those who do not reply are often the best way to know how many guests will attend. But there are other ways to calculate the number of wedding guests to expect.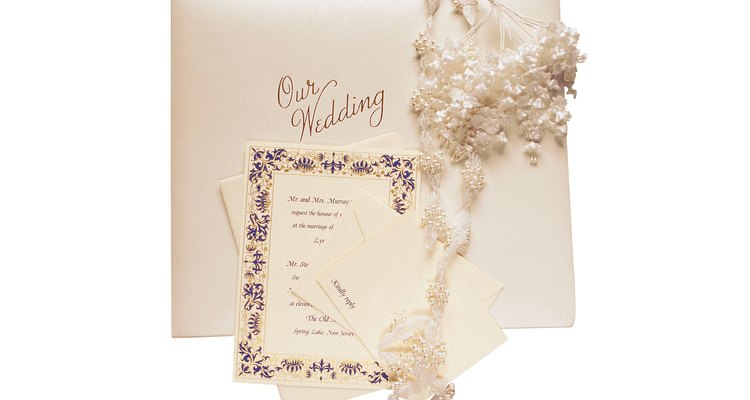 Comstock/Comstock/Getty Images
Double the number of invitations that were mailed out to estimate how many guests will attend because most invitations represent two people.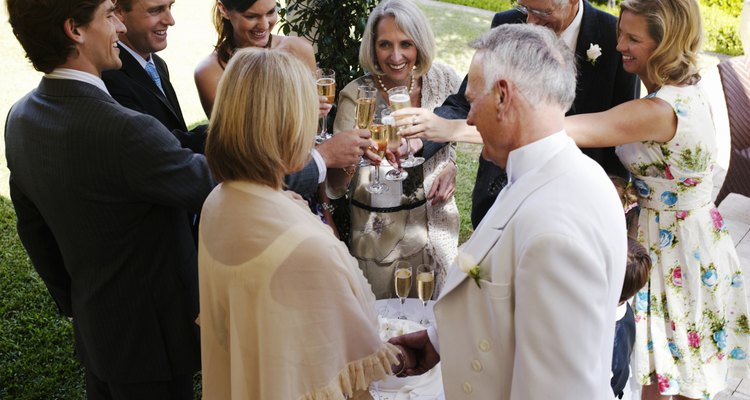 Marc Debnam/Digital Vision/Getty Images
Multiply the number of guests invited by 33 percent. This number signifies the amount of people who will likely won't attend your wedding.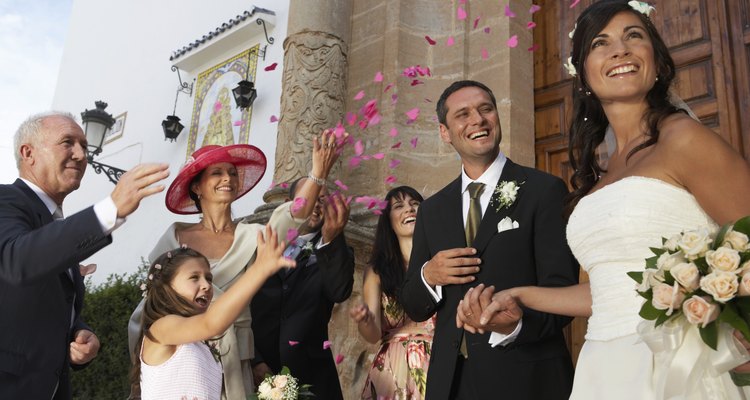 Maria Teijeiro/Photodisc/Getty Images
Subtract the expected number of declined invitations from the total amount of guests invited for an estimate of how many guests you can expect.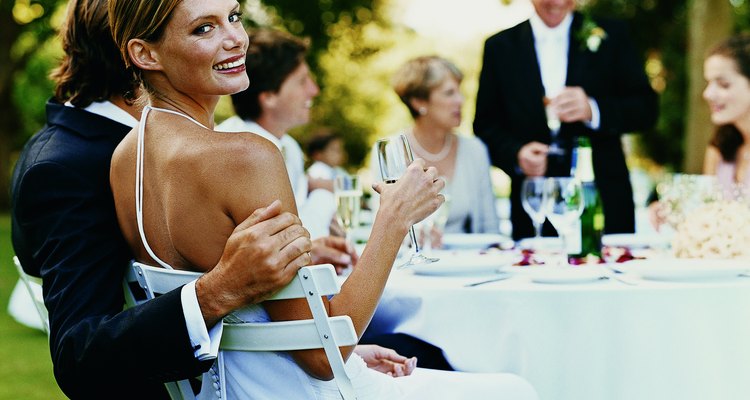 Digital Vision./Digital Vision/Getty Images
Use this number to estimate costs in the wedding budget such as the menu and wedding favors. It is also helpful when choosing a venue to determine how much space will be needed.
References
Writer Bio
Cyndi Bass has been writing professionally since 2000. She specializes in writing about self-help, weight loss, health, credit, families, parenting and government assistance programs. Her experience includes ghostwriting for numerous websites, blogs and newsletters. She has worked in social services in the credit industry and she holds a human service certificate from the University of California at Davis.
Photo Credits
Jupiterimages/Polka Dot/Getty Images