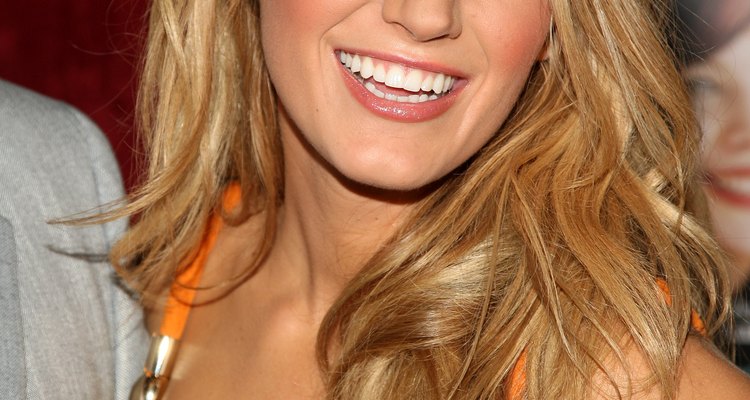 Stephen Lovekin/Getty Images Entertainment/Getty Images
Small single braids are a breeze to create and offer many style options. Once you know how to create a single braid, you can weave your locks into a variety of looks from a few tiny bohemian braids worn in loose hair to a braided headband.
Braiding
Step 1
Follow the classic braiding technique. Start with a segment that measures approximately 1 square inch. Separate a small portion of hair into three equal portions.
Step 2
Cross the portion on the right over the middle portion and under the portion of hair on the left. Tug outward gently on the portions of hair to keep the braid tight.
Step 3
Cross the portion of hair on the left over the middle section and under the portion of hair on the right. Continue this process, beginning the next step with a portion of hair on the right and alternating back and forth until the hair is braided. Secure braids with small clear elastics.
Small Single Braid Styles
Step 1
While wearing your hair down, select two or three random areas of hair where you'd like to place small braids for a casual look. For example, part your hair down the center and create two small braids beginning 1 inch back from your hairline, spaced 1 inch apart. Add one on the opposite side as well.
Step 2
Create a partial or full updo and incorporate small single braids. Make one small braid on either side of a center part with the hair at or just behind your hairline. Pull the top layers of your hair, including the braids and all of the hair above your ears, back into a barrette or tonal headband. Or sweep all of your hair back into a midheight bun or chignon.
Step 3
Create a braided "headband" with two single braids. Part your hair down the center. Grab 1 to 2 inches of hair just behind your hairline on one side of your head. Begin braiding the hair where the top of your ear begins and then secure the braid. Repeat this process on the other side. Lift one braid up and over your hairline toward the other side of your head, securing it at the end with tonal bobby pins. Repeat this step with the other braid and secure it down behind the first braid.
References
Tips
Gently drag a hairbrush along your braid to create a bohemian-chic, roughed-up texture.
Writer Bio
Tarah Damask's writing career began in 2003 and includes experience as a fashion writer/editor for Neiman Marcus, short fiction publications in "North Texas Review," a self-published novel, band biographies, charter school curriculum and articles for various websites. Damask holds a Master of Arts in English and creative writing from the University of North Texas.
Photo Credits
Stephen Lovekin/Getty Images Entertainment/Getty Images