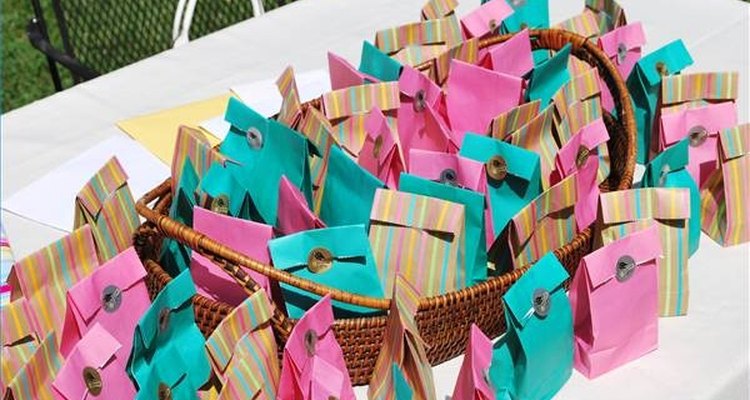 Providing party favors personalizes an event and makes it more memorable to the women who attend. Each woman taking home a memento feels special. The favor is a reminder of the things she learned and the friends she saw. Party favors are also a way to dress up an event, emphasize a theme or add some excitement.
Goals
When planning events for your women's group, you should keep in mind the goal of your ministry. Ministries can have multiple goals, and different events can be planned to meet different goals. Some events could meet more than one goal. You can plan a party just for fellowship, or you can add a devotional to support spiritual growth. The favors you use will also support the goals of the ministry. If you want the women to have a memorable experience, give them a favor they can keep as a reminder, such as a bookmark for their Bibles. On the other hand, if the event is for pure fun, you could give everyone a party hat. A favor can also be used to provide an immediate inspiration, like a place card with a Bible verse.
One thing to keep in mind when you look for favor ideas is that women are not all alike. Be sensitive to the needs of your group. Don't give candy to a group of women who are on a diet. If they do not enjoy crafts, don't ask them to make their own favors. Know why they have joined your group and what they expect when they attend your events.
Creativity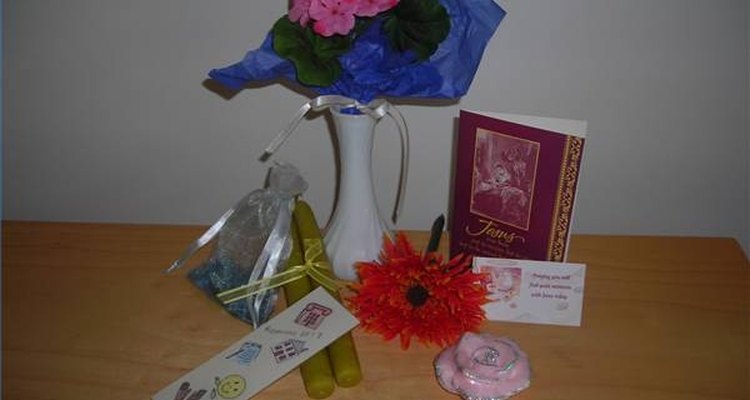 Women like creativity. Party favors for your events should be special in some way; don't recycle old ideas. A bookmark with a new verse and different background is still another bookmark. If your event has a theme, look for favors that tie into that theme. A garden theme could have packets of flower seeds, while at a prayer breakfast you could give prayer requests on pretty note cards. If the event allows, you can also let the participants use their creativity to make their own favors. Go to a local craft store or peruse a catalog from a party supply company to get ideas.
The theme and purpose of the event can also give you ideas about how to give out the favors. They can be placed at each place setting for a sit down meal or used to create an attractive centerpiece. You can play a game and use them as prizes or hand them to the participants as a thank you when they leave.
Budget
Party favors do not have to be expensive. If you have a large budget for your event, you can purchase engraved favors such as glasses, candles or key chains. Party supply companies usually have a religious line preprinted with verses or religious sayings. However, favors can also be handmade by the planning committee, with supplies purchased at a local craft store or even found in the church craft closet or office. You could also ask members of the group to donate items for the favors.
References
Writer Bio
Phee Paradise began writing professionally in 1996 when she covered town government for "The Sentinel," a weekly newspaper in Belchertown, Mass. She has written how-to manuals for student leaders and currently writes book reviews for a writers' blog. She holds a Bachelor of Arts in English from San Diego State University and a Master of Arts in communication from the University of Massachusetts Amherst.