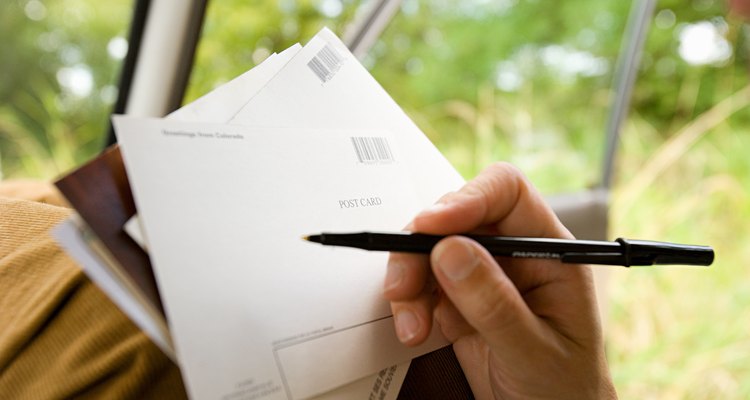 Image Source/Digital Vision/Getty Images
Rally the crew and head out for a road trip. Or, if work and family responsibilities keep you homebound, break out the kitsch and diner foods for a memorable party that brings the travel experience to the living room and backyard.
Gathering the Gang
Invitations and party favors give you a chance to enjoy creating excitement and anticipation for your guests. For simple invitations, gather some postcards and print the party details as the message, or use die-cut car shapes tucked into envelopes embellished with travel-related stickers or rubber stamps. A road map, cut into smaller pieces and folded like a greeting card, could also hold the party information inside, or make your own maps that trace the route to your party venue, with text announcing a "stay-at-home road trip."
Savoring the Souvenirs
Keep the whimsy going with road-trip party favors. Find some tourist-trap kitsch, like silly salt and pepper shakers or location-specific coffee mugs, key chains or luggage tags. You can also offer guests mini picture albums or travel mugs. For a door prize, stuff a small overnight bag with travel-sized toiletries, maps, snacks and travel games and puzzles. For a summer party, provide a child-sized fishing pole or swim floats to remind guests of summer trips to a fishing hole or lake. During the winter, offer mittens, hot cocoa mix and a ceramic mug to bring ski trips to mind.
Ornamentation for Atmosphere
Bring the road to your room with a toy racetrack and cars as a table centerpiece, with laminated maps for place mat or table runners. Finish the tablescape with toy cars as place cards. On the walls, consider some mock billboards advertising tourist attractions, road signs reproductions, including national park signs for camping or boating, or posters from your local travel agent. Finish the room's look with model gas pumps and traffic lights and mini luggage. Instead of maps for place mats or table coverings, arrange vacation snapshots under a piece of clear plastic or glue copies to larger sheets of paper and laminate the mats.
Fueling the Folks
A road-trip party is a great opportunity to share regional foods with your guests, or you can indulge in comfort foods from old-style diners. Along with yummy breakfast foods like waffles, omelets and sausage, think about meatloaf, open-faced roast beef sandwiches, hamburgers, chili fries or fried chicken. For desserts, don't forget the fruit or meringue pies and milkshakes. For lighter fare, offer travel snacks like peanuts and chips, scattered around in small baskets. Add a sub-theme to your road trip party with different regional styles of barbecue or hot dogs. Add iced tea, lemonade or hot cocoa to drink.
Making the Miles Pass
Keep the party rolling without the home equivalent of "Are we there yet?" with some outdoor games you might see on your road trip. Set up your own miniature golf course or pop some magnetized plastic fish in a child's swimming pool and let your guests do a little angling. For those who prefer staying indoors, challenge teams to create the ultimate tourist attraction, complete with models from recycled items. For a game sure to add hilarity to the party, divide the guests into teams and give them small pieces of maps that include lesser-known locations or street details of major cities. Ask the teams to figure out what state or city they would visit if they were in that location. At a children's party, let the guests decorate pizza boxes like suitcases and make pictures or models of what they would pack to take along on their own road trips. Relax with your guests as you share classic movies with travel themes like "Road to Rio" with Bing Crosby and Bob Hope, "It Happened One Night" with Clark Gable and Claudette Colbert, "Lolita" with James Mason or "Paper Moon" with Tatum O'Neal. Set up a drive-in theater in the backyard for movies like "Smokey and the Bandit," "Cannonball Run" or "Thelma and Louise."
References
Writer Bio
Pamela Martin has been writing since 1979. She has written newsletter articles and curricula-related materials. She also writes about teaching and crafts. Martin was an American Society of Newspaper Editors High School Journalism Fellow. She holds a Bachelor of Arts in Teaching in elementary education from Sam Houston State University and a Master of Arts in curriculum/instruction from the University of Missouri.
Photo Credits
Image Source/Digital Vision/Getty Images