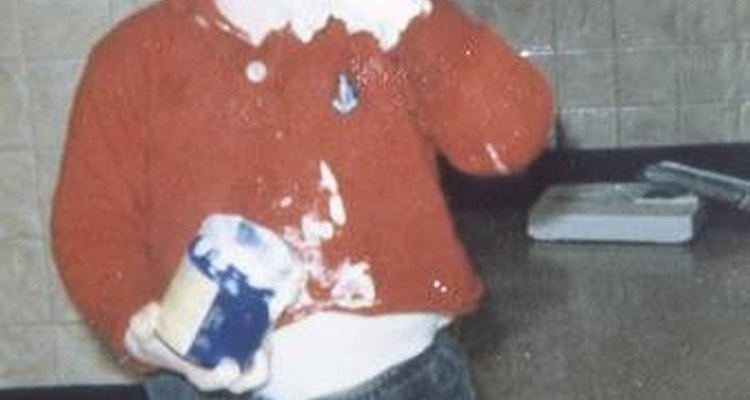 Dean Shareski
Noxzema is a cream that comes in a blue jar. It is mainly used on faces, but can be used on other parts of the skin that become sunburned. Noxzema is known for the ingredients camphor, eucalyptus and menthol, which cause a tingle when on the skin. Many women use Noxzema daily to clean their faces, but it is also good at removing makeup.
Pull your hair back, and use a hair tie to hold it in place. This will keep your hair from flying back in your face when you lean over your sink.
Turn your faucet on warm water, and apply water to your face. Turn the water off so you don't waste it.
Unscrew the cap from the tub of Noxzema. Dip your fingers in the jar and scoop out some of the cream. Wipe it all over your face, from the top of your hairline all the way to your chin. Be careful around the eyes. You don't need a thick layer.
Place cream on your ears and neck before screwing the lid back on the the jar.
Spend one minute rubbing the cream on your face in a circular motion. This helps to loosen any dirt and open up your pores.
Turn your faucet back on. Use warm water to rinse off the Noxzema. You can either use a washcloth or your hands. Cup your hands and splash the water onto your face. Keep your eyes shut.
Pat your face dry with a clean towel.
References
Writer Bio
Alicia Bodine has been a professional writer for 13 years. She has produced thousands of articles for online publications such as Demand Studios, GoBankingRates and WiseGeek. Bodine is passionate about gardening, travel, education and finance. She has received awards for being a top content producer.
Photo Credits