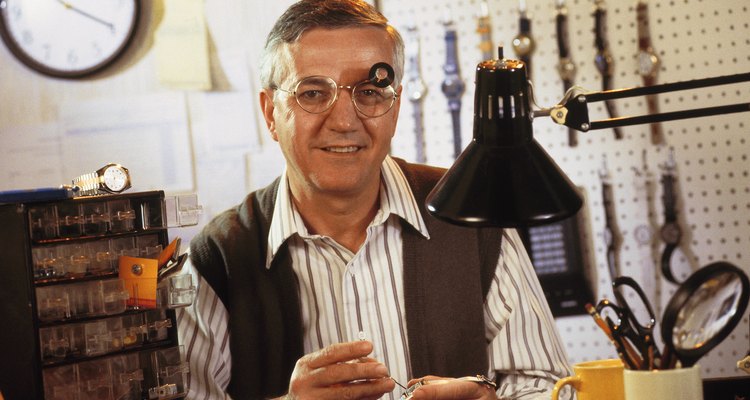 Comstock/Comstock/Getty Images
movado watches have a snap back, meaning the back of the watch case pops open. This is the most common type of watch back. You will need to remove the case back to change the watch battery or to perform watch maintenance.
Lay a soft cloth on a flat surface. Place your Movado face down on the cloth to prevent the crystal from getting scratched while you are opening the case back.
Locate a small groove between the pop-up case back and the watch case. Place your flat tool in the groove so that the tool is underneath the pop-up case back. You could use a watch case opener tool, the tip of a small screwdriver, the tip of a butter knife or another similar tool. Be careful not to scratch the watch case with your tool.
Wiggle your flat tool and twist it to release the case back. The case back should pop open easily.
References
Writer Bio
Vanessa Padgalskas was born and raised in Spokane, Wash., and currently resides in Portland, Ore. Padgalskas graduated from American University in 2007 with degrees in international studies and economics. She holds a law degree from Lewis and Clark Law School.
Photo Credits
Comstock/Comstock/Getty Images