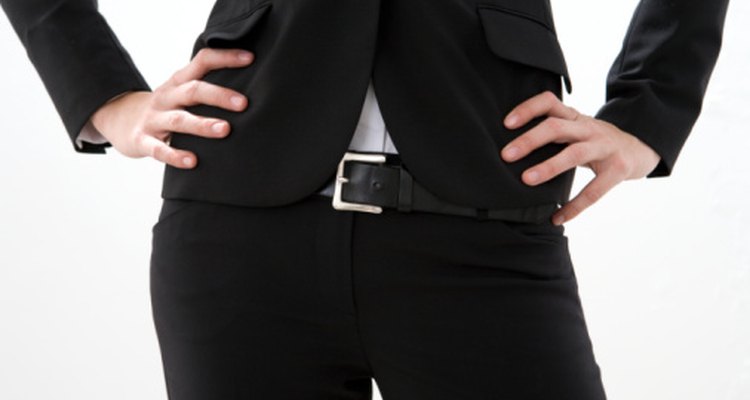 Jupiterimages/Photos.com/Getty Images
Changing a belt buckle takes a few minutes, but can have a major impact on your look. To change a worn belt buckle or replace a generic buckle with something stylish, you'll need to remove the old buckle and put the new one in its place. When swapping out a belt buckle, choose something that's sized to the belt; a slim leather belt can't pull off an oversized buckle, but a wide belt can.
Lay your belt on a flat surface and turn it over so the inside faces you. Look for a couple snaps and a leather end-piece.
Pull up on the leather end-piece to undo the snaps.
Slide off the belt buckle. Notice the crease in the leather from the folded end; this will hold your new buckle in place.
Slide a new belt buckle onto the leather, folding over the leather end-piece. Reseal the snaps to secure your new belt buckle.
References
Writer Bio
A successful website writer since 1998, Elton Dunn has demonstrated experience with technology, information retrieval, usability and user experience, social media, cloud computing, and small business needs. Dunn holds a degree from UCSF and formerly worked as professional chef. Dunn has ghostwritten thousands of blog posts, newsletter articles, website copy, press releases and product descriptions. He specializes in developing informational articles on topics including food, nutrition, fitness, health and pets.
Photo Credits
Jupiterimages/Photos.com/Getty Images