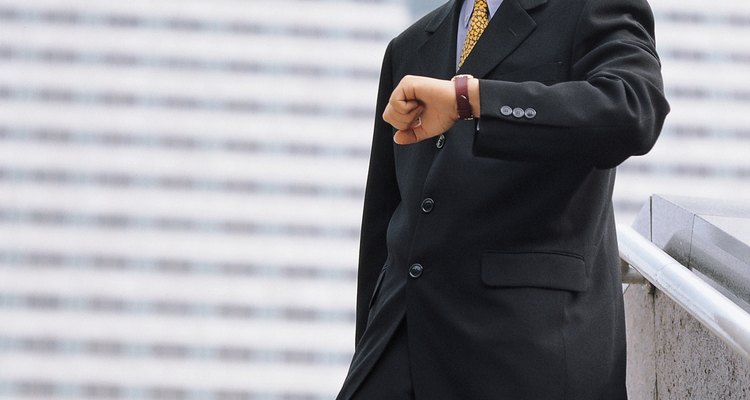 Photos.com/Photos.com/Getty Images
The very name Burberry conjures images of luxury and exclusivity. The British label produces high-quality clothing, scarves, shoes, fragrances and accessories, many of which are stamped with its trademark plaid pattern. Its watches are designed to be adjustable and, indeed, you'll probably need to size it to your own wrist so that it fits properly. Taking it to a jeweler can be costly, but adjusting it yourself can save some money.
Place the watch on your wrist to gauge how many links you need to remove so that it fits according to your preference.
Use a small screwdriver or similar object to remove the screw or pin holding the link in place.
Repeat for the other links until you've removed the required number. Set them aside and hold onto them in case you need to put them back.
Rejoin the separated links or the separated clasp to the other links by aligning the holes where the pin is inserted.
Slide in the pin using the screwdriver until it's fully secured.
References
Writer Bio
David Ferris started writing professionally in 2006 and has been published in several newspapers. He has worked in a variety of fields including education and law. He strives to one day be an authority on all subjects, great and small. Ferris has a Bachelor of Arts in political science.
Photo Credits
Photos.com/Photos.com/Getty Images