Chicken and waffles are southern favorites. The waffle is usually made with a fluffy homemade batter poured in a waffle iron and served hot with butter and hot syrup. The chicken is fried and seasoned to perfection. Chicken and waffles are served any time of the day in restaurants across the South.
Basic Waffle Recipe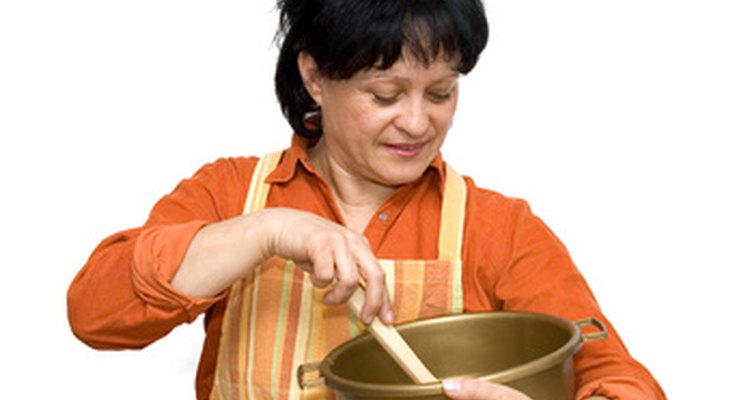 Coat the waffle iron with cooking oil by taking a paper towel and rubbing the oil over the upper and lower grates. Heat the waffle iron to a temperature of 200 degrees Fahrenheit or high heat. Mix flour, baking powder, salt, milk, sugar and vanilla in a bowl. Hand-stir the ingredients until the batter is smooth.
Beat the egg yolks and egg whites in two separate bowls. Add the egg yolks to the flour mixture. Stir the mixture until the eggs can no longer be seen. Beat the egg whites until they peak. Fold the egg whites into the flour mixture. The egg whites give the waffles a light and fluffy texture.
Pour ½ cup of the waffle mixture onto the middle of the waffle iron. Close the lid and bake the waffle for about three minutes or until steam stops coming out of the edges of the waffle iron. Remove the waffle and place it in a 250-degree oven. Continue with the remaining batter and place the waffles in the oven to keep warm while you prepare the fried chicken.
Basic Fried Chicken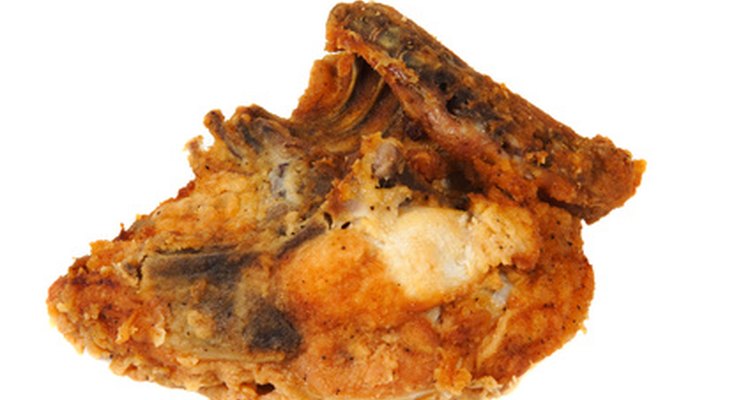 fried chicken breast on a white background. image by James Insogna from
Fotolia.com
Place chicken pieces in a shallow pan. Pour buttermilk over the chicken. Allow the chicken to soak in the buttermilk up to 20 minutes in the refrigerator. Turn the chicken pieces to coat all sides with buttermilk. The longer the chicken pieces stay in the buttermilk the more flavor the chicken will have.
Mix flour, salt, and ground peppercorns in a large plastic bag. Shake the bag to mix the seasonings in the flour. Add the chicken pieces to the bag and shake to coat all sides. Place no more than two pieces in the bag at a time to thoroughly coat each piece.
Heat cooking oil in a large skillet over medium to high heat. Add the chicken pieces to the hot oil in a single layer. Lower the heat to medium and cook approximately 15 minutes on each side. Add an additional 10 minutes to brown the chicken.
Combine these two southern favorites to create your chicken and waffles dish. Top waffles with fresh fruit or maple syrup and serve with your favorite beverage.
References
Writer Bio
Drenee Brown began writing online articles in 2006, contributing to various websites. She is a former Six Sigma specialist and received her certification through Ford Motor Company Lean Academy. She is also an entrepreneur and president of an electrical contracting company in Atlanta. She holds an Associate of Arts in communications from Sawyer Business School.
Photo Credits