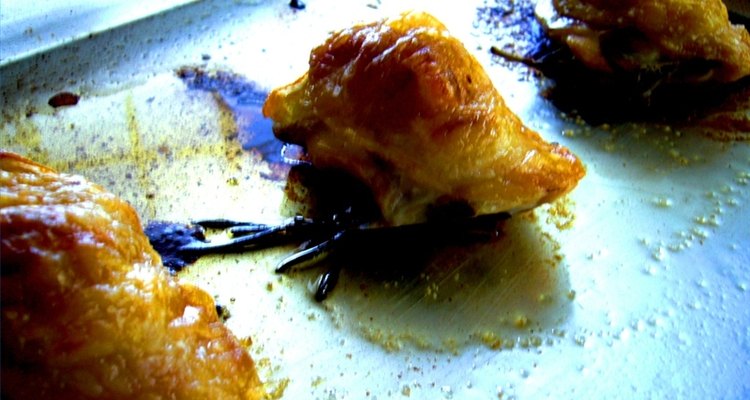 http://i241.photobucket.com/albums/ff216/uncle_purple/rs1.jpg
Chicken is a healthy and economical choice for meals. The following article discusses how to cook chicken thighs.
Preheat grill. Combine the butter, onion, garlic, and curry powder in a small bowl. Mix well.
Coat chicken thighs with the olive oil. Season them with salt and pepper.
Place about 1 tbsp. of the butter mixture under the skin of each thigh.
Place the chicken on the hot grill with the buttered side up.
Grill the chicken over a medium heat. Turn the thighs occasionally until done (about ten minutes total).
Tips
Chicken is easy to cook and it is inexpensive.
Warnings
Meat from chicken is less dense than beef or pork. This makes it easier for bacteria to travel through chicken meat. Chicken should always be cooked all the way through with no pinkness. Cook chicken to an internal temperature of at least 170 degrees.
Writer Bio
Cherie Brunetti has been writing and editing since 2005. She loves writing about psychology, child development, and home business. She has had feature articles published with "Us Moms Today" and "You & Me: America's Medical Magazine." Brunetti holds a Master of Science in counseling psychology from Frostburg State University in Maryland.
Photo Credits
http://i241.photobucket.com/albums/ff216/uncle_purple/rs1.jpg