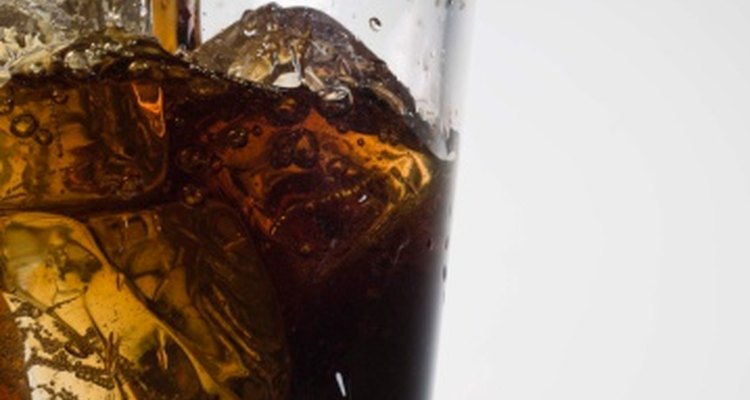 Jupiterimages/Comstock/Getty Images
Ugg Australia produces shoes and boots made with materials like soft Grade-A sheepskin and good quality suede. High-end footwear usually comes with a high-end price tag, so it can be very upsetting when you stain them with a sticky liquid like soda. However, spilling soda on your Uggs doesn't have to mean you've ruined them. Treat them quickly, according to directions given by the Ugg Australia company to avoid staining them permanently.
Dampen a clean cloth with cold water.
Wipe the entire shoe with the cloth to avoid creating any water lines.
Add 1/4 cup of Ugg sheepskin cleaner and conditioner and 1/4 cup of cold water to a bowl.
Dip a clean sponge into the bowl.
Wipe the entire area with the sponge gently, paying careful attention to the soda stain.
Dampen a clean cloth with cold water and gently wipe the shoe to remove the cleaner and conditioner.
Crumple up eight pieces of paper towels and place four pieces in each shoe to keep the shape of the shoe as it dries.
References
Photo Credits
Jupiterimages/Comstock/Getty Images