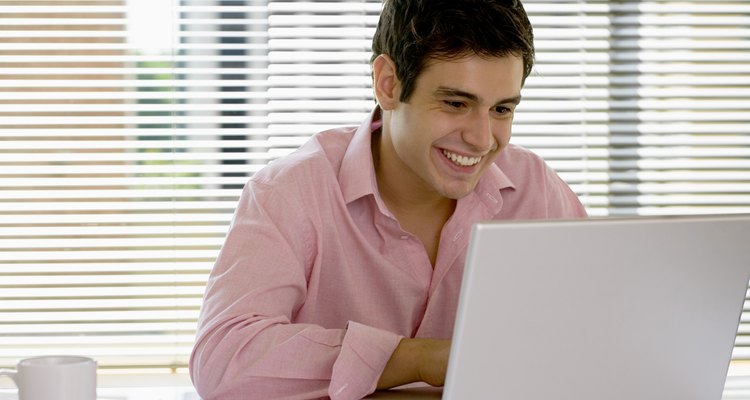 Creatas Images/Creatas/Getty Images
Buying discontinued Fossil watches can be accomplished through a variety of routes for individuals seeking cost savings on a watch purchase or independent sellers who sell Fossil watches. Fossil watches are inexpensive to moderately priced men's and ladies' watches featuring sports, dress, youth-oriented and classic style themes. They are well known among watch enthusiasts for their limited-edition custom watches.
Visit an authorized Fossil watch dealer to acquaint yourself with the various models. Use a jeweler's loupe to examine the watch dial, case and the markings on the case back. Examine the movement, which is the mechanism that operates the watch, on mechanical automatic models if the case back features an exhibition window to display it.
Ask the authorized Fossil watch dealer if she carries discontinued models. Some dealers carry a limited stock of discontinued models and may sell them at a discount. Consider that an authorized dealer will not sell a Fossil watch at more than a 50 percent discount.
Contact a Fossil watch distributor or wholesaler if you plan to buy Fossil watches in bulk for resale though an online auction website or other means. Watchmakers such as Fossil will discontinue a watch model but not buy back watches already held by distributors. Distributors often sell watches in what the watch industry commonly refers to as "out the back door." Distributors and wholesalers can easily dispose of discontinued stock at heavy discounts in this manner, according to Bernardwatch.com.
Visit a Fossil outlet store if you are buying one just for yourself or as a gift. These outlet stores stock discontinued Fossil products.
Purchase discontinued Fossil watches at the numerous discontinued watch sales websites. Beware that these watches may not be covered under warranty.
References
Writer Bio
Rob Wagner is a journalist with over 35 years experience reporting and editing for newspapers and magazines. His experience ranges from legal affairs reporting to covering the Middle East. He served stints as a newspaper and magazine editor in Saudi Arabia and the United Arab Emirates. Wagner attended California State University, Los Angeles, and has a degree in journalism.
Photo Credits
Creatas Images/Creatas/Getty Images