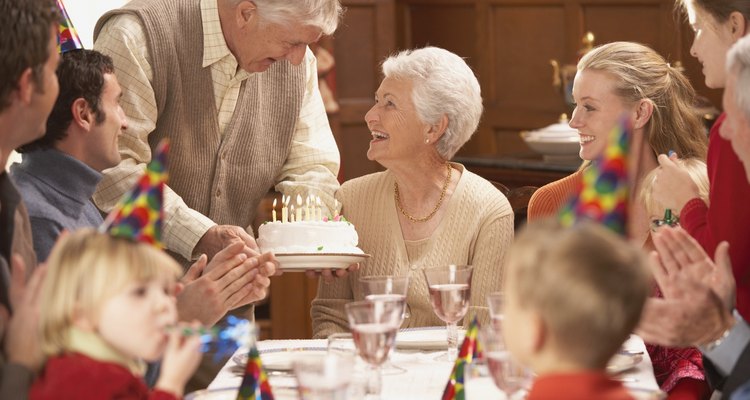 Ariel Skelley/Blend Images/Getty Images
A woman in her 80s might enjoy some family time together for her birthday or other important holidays, but you can go a step further by spending time and giving her a thoughtful present. Comfy items for personal care, gift cards to help with daily tasks, the promise of time together or useful items for the home are gifts an 80-year-old woman will cherish.
Cozy and Pampered
YelenaYemchuk/iStock/Getty Images
Items that the 80-year-old woman can use around the home for comfort and care are ideal gifts. Buy a thick, cozy robe, colorful wool socks or a soft throw blanket if she finds her house chilly or drafty during the winter months. Personal care items such as a manicure set, a selection of body creams and bath supplies, or a state-of-the-art blow dryer all help an 80-year-old woman look and feel her best.
Helpful Gift Cards
LDProd/iStock/Getty Images
Gift cards are a flexible gift idea -- something she'll enjoy opening, anticipating and using. Think about what the woman might need, or give a gift card from a beauty salon, house-cleaning company or restaurant that specializes in her favorite type of food. Other gift card ideas include cards for a bookstore, clothing boutique, wine store, movie theater or golf course.
Quality Time Together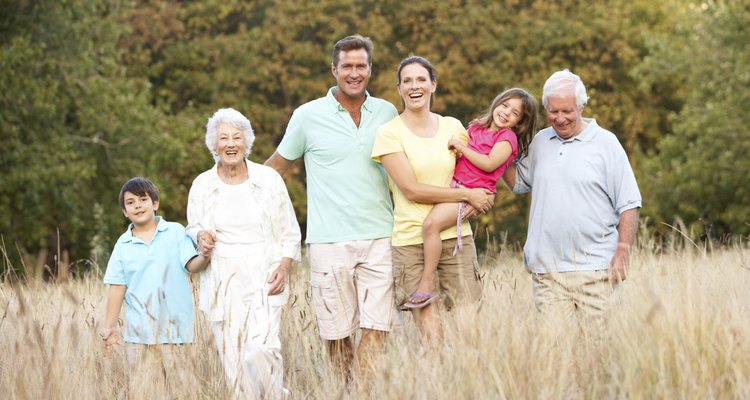 monkeybusinessimages/iStock/Getty Images
Homemade gift cards are a way to give an 80-year-old woman something customized and allow you to be creative in your approach. Ideas can include taking her on a shopping trip, going to brunch with her or giving her a day of pampering at a spa. If you're on a budget, your gift can be something as simple as setting a date for taking her for a walk in the park to enjoy the scenery, or visiting her home for tea and conversation once a month.
Help at Home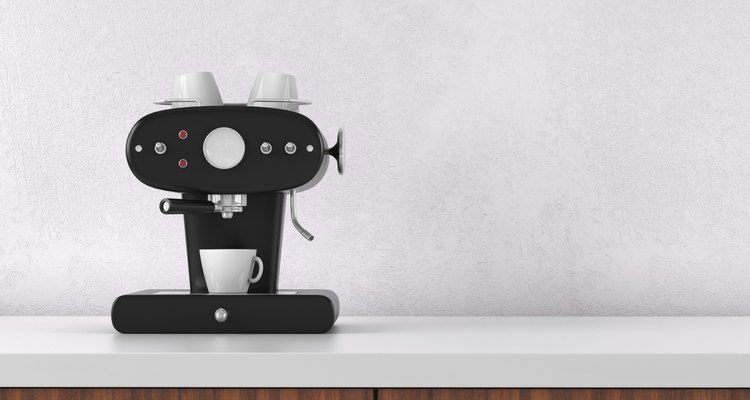 Fabian19/iStock/Getty Images
The gift of a useful item for the house can improve the quality of life for an 80-year-old woman. A universal remote -- with a promise to program it for her -- is a helpful gift if she finds dealing with multiple remotes to be a hassle. A coffee maker that brews individual cups is convenient if the woman lives alone, while a counter-top mixer or slow cooker are worthwhile gifts if she enjoys baking or cooking.
References
Writer Bio
Toronto-based journalist William McCoy has been writing since 1997, specializing in topics such as sports, nutrition and health. He serves as the Studio's sports and recreation section expert. McCoy is a journalism graduate of Ryerson University.
Photo Credits
Ariel Skelley/Blend Images/Getty Images