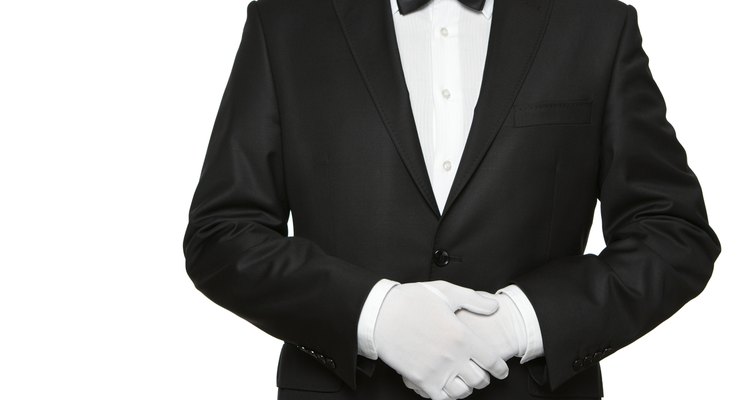 Nastco/iStock/Getty Images
There are certain rules of etiquette men must follow when wearing a tie and suspenders. The set is typically worn with a tuxedo to a formal event like a black-tie wedding or a holiday ball. Some tips can make it easy to understand how to wear these pieces successfully, making putting together a formal outfit simple and stress-free.
Centering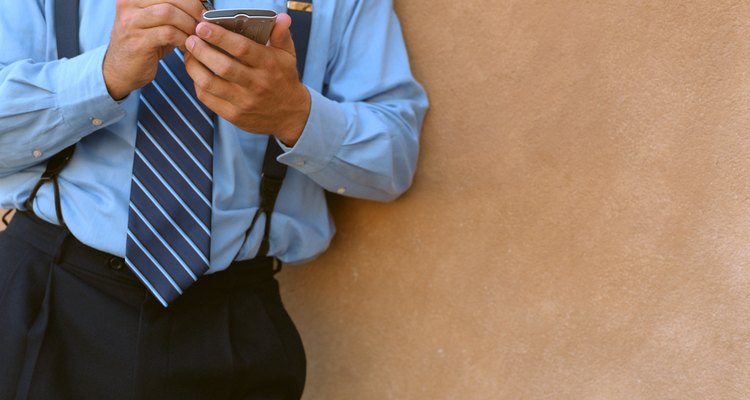 Creatas/Creatas/Getty Images
It's important to make sure suspenders are centered in the back and the front. Do so by using clips attached to the ends of the two front straps and the two back straps. Secure the clips onto the top of the pant, and move them back and forth to ensure the entire set lies flat in a centered position.
Belts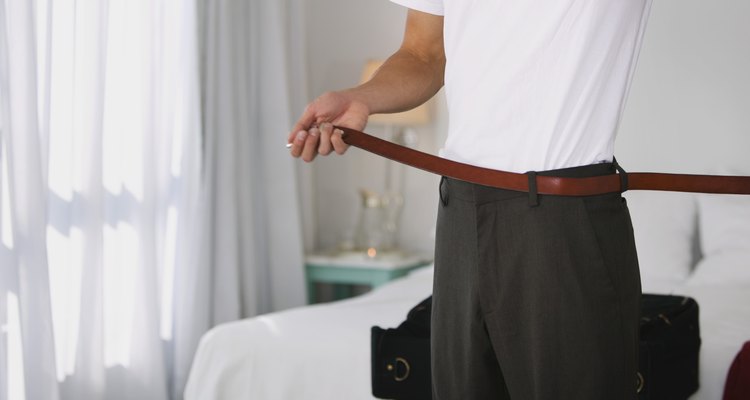 Jupiterimages/Stockbyte/Getty Images
Because the suspenders serve to hold up your pants, it is considered a faux pas to wear a belt as well, as it would be redundant. Even if your tuxedo jacket will cover the top of the pant area, belts should not be worn.
Tie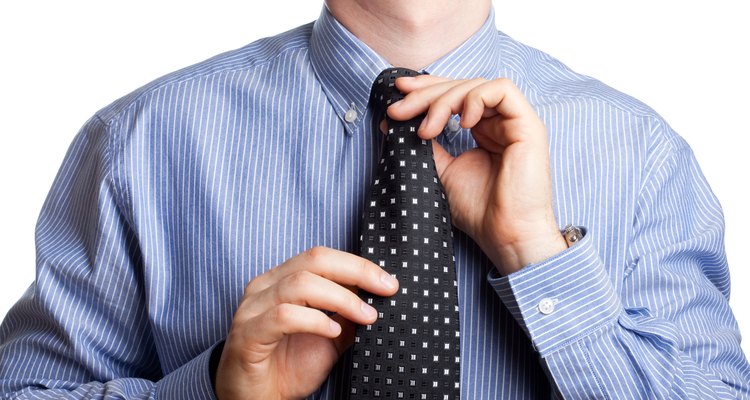 Yelena Kovalenko/iStock/Getty Images
A long neck tie is customarily worn with a set of suspenders, but make sure the tie does not get caught up in the straps of the suspenders. A tie clip can ensure that the neck tie lies flat on the shirt without getting tangled in the suspenders.
Bow Tie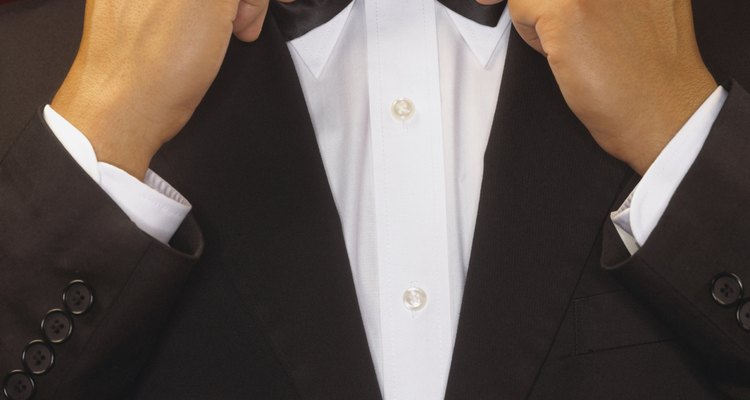 Burke/Triolo Productions/Stockbyte/Getty Images
You can wear a bow tie in lieu of a neck tie, and is a good alternative to make sure no tangles occur. To follow proper etiquette, don't choose a clip-on bow tie. Instead, wear a proper sash bow tie that requires tying.
Color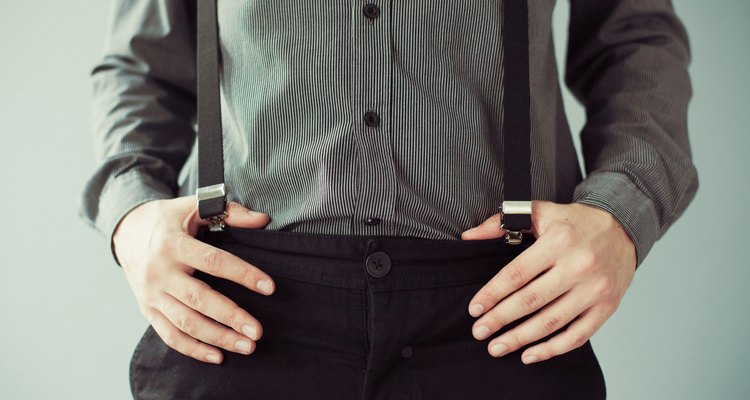 boytsov/iStock/Getty Images
For a formal event, most ties and suspenders should be black. Alternatively you can choose white, and then decide whether or not to opt for a combination like a white tie with black suspenders. For more casual events like a daytime wedding you can wear a colored tie, but your suspenders should still remain a neutral color.