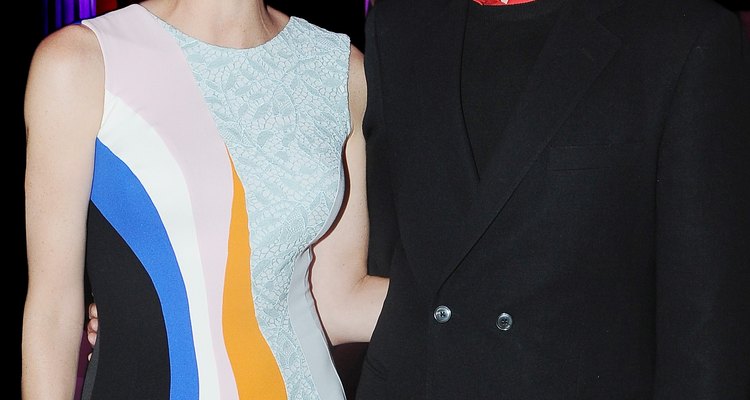 Pascal Le Segretain/Getty Images Entertainment/Getty Images
Christian Dior lived from 1905 to 1957 -- but his name lives on as a fundamental influence on modern design. Dior's iconic fashion empire continues to take the helm in couture, led by cutting edge designer Raf Simons, who replaced John Galliano after controversy in 2012. Dior also mentored a young man named Yves Saint Laurent who became his successor in 1957.
Early Life
When "Dior" is discussed in 21st-century fashion circles, the likely topic is the company and not the man. But in the late 1940s and '50s, the opposite was true. Dior was born in Granville, France, on the seaside coast of Normandy in 1905. His father, a successful fertilizer manufacturer, hoped Christian would go into politics, but the son had other ideas. The very shy young man was drawn to the arts and wanted to become an architect at first. He also designed dresses for his two sisters. After a stint studying political science in Paris, Dior convinced his wealthy father to lend him money for an art gallery, but there was one condition -- he couldn't use the family name. Nevertheless, the gallery, dubbed Galerie Jacques Bonjean, attracted such artists as Pablo Picasso and Jean Cocteau. In the 1930s, several Dior family deaths and financial troubles were followed by the start of World War II. After serving as an officer, Dior moved to Paris to work for designer Lucien Lelong. The two helped keep the couture trade alive, although barely, through the war and the German occupation of France.
Postwar Designs
The depressing atmosphere and economy in post-World War II France presented the young couturier with a rare opportunity -- the chance to revive one of the country's major industries while rekindling the spirit of its people. Dior had started working for a clothing company on the verge of collapse after the war. The owner also manufactured textiles, and he encouraged Dior's idea of designing an innovative silhouette for women's clothing -- dresses and suits with cinched waists and billowing skirts made of luxurious fabrics. Dubbed the "New Look" by Carmel Snow, editor of "Harper's Bazaar," the elegant look caught on with women throughout France, and then the rest of Europe and America. Dior soon found himself filling haute couture orders from prominent celebrities including Rita Hayworth and ballerina Margot Fonteyn. He created several successful women's collections with elegant themes during the next several years, expanding the business enough to start his own couture house.
House of Dior
Dior's business partner, Jacque Rouet, handled the financial side of the company. He and Dior expanded beyond the usual small couture shop, diversifying into furs, stockings and the ultimately famous Dior perfume line. The House of Dior's business expanded throughout the 1950s and it became the most successful couture house in Paris. The company opened a boutique on New York's Fifth Avenue and targeted the exploding American fashion market. In 1953, Dior hired 18-year-old Saint Laurent after seeing some of his design sketches.
Lasting Impact
Although Saint Laurent was, at first, given tasks such as decorating the Dior studio and creating accessories, he soon established himself as a top designer by winning the International Wool Secretariat contest in 1954 with a cocktail dress design. By 1957, Saint Laurent was Dior's only assistant, contributing designs for every major Dior collection. After finishing the main work on the autumn 1957 collection, Dior took a vacation in Italy. While on his trip, he had a massive heart attack and died at age 52. About 2,500 people attended his funeral in Paris. At 21, Saint Laurent found himself top designer at the House of Dior, and his first collection after Dior's death was met with rousing success to the point that he was named a national hero. He ran the House of Dior until 1962, when he started his own historic YSL label. Dior's designs live on in the collection bearing his name at the Costume Institute at the Metropolitan Museum of Art. The House of Dior lives on as well, as successfully as ever, now with Simons at the helm. "Harper's Bazaar" calls Simons' designs, once again, "The New Look of Dior," as they're worn by celebrities such as Jennifer Lawrence, Marion Cotillard and Kristen Stewart.
References
Writer Bio
Teresa Daly has worked in publishing for more than 20 years. She has been an editor at Denver's Westword along with several other publications and sites, and written articles for AOL, Society 6, TypeF.com and more.
Photo Credits
Pascal Le Segretain/Getty Images Entertainment/Getty Images