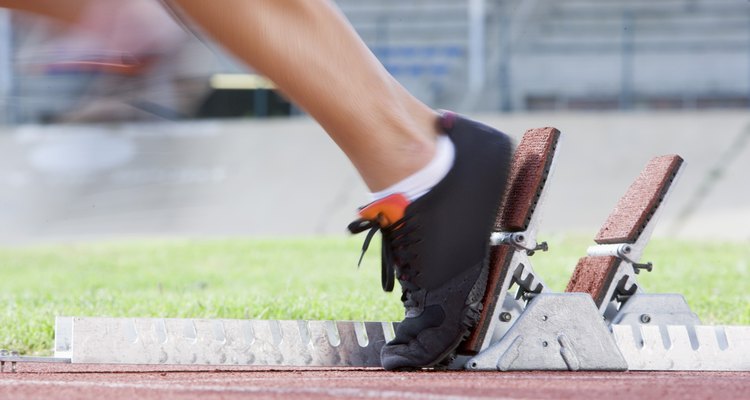 Pixland/Pixland/Getty Images
Nike is the world leader in athletic shoes. The company rose quickly from small-time sales at track meets to a major publicly-traded Fortune 500 company. Throughout its history and background, Nike has utilized strong advertising campaigns to separate itself from its competition. Two of the most memorable marketing campaigns, "Just Do It" and the Air Jordan brand, cemented Nike as one of the most popular shoe brands in the world.
Origins
Kevork Djansezian/Getty Images News/Getty Images
Nike began its history as Blue Ribbon Sports in 1964 at the University of Oregon. Track star Philip Knight and his coach Bill Bowerman distributed Japanese Onitsuka Tiger shoes at track meets.
Retail
The first retail location for the company opened in 1966 in Santa Monica, California. As the relationship between Blue Ribbon Sports and Onitsuka Tiger ended in 1971, the company launched its own line known simply as "Nike."
Significance
Nike successfully garnered 50 percent of the market share within the United States by 1980, the same year the company went public.
Significance
The advertising firm in charge of Nike, Wieden+Kennedy, coined one of the most famous phrases in marketing history in 1988. The "Just Do It" was named one of the top five slogans of all time by a 1999 article in "Advertising Age."
Famous Ties
In 1984, Nike's sales were in decline. In response, the company hired rookie basketball player Michael Jordan to be the company spokesman. The $2.5 million deal for five years resulted in the creation of one of the most popular lines of shoes ever made.
References
Writer Bio
Jason Chavis has been a professional freelance writer since 1998. He is the author of four books, two movies and a play as well as numerous articles for "Scientific American," The History Channel, City Pages and "The Onion." In 1996, Chavis won the award for "best science fiction/fantasy" from the River Valley Writer's Conference.
Photo Credits
Pixland/Pixland/Getty Images