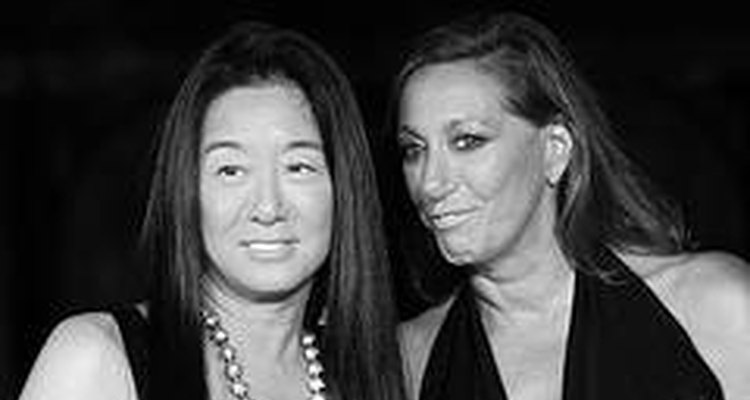 Donna Karan (right) with designer Vera Wang, photo by Christopher Peterson, wajakemek, sunshinecity
Donna Karan is a fashion designer known for designing simple, elegant, comfortable clothing. She gained notoriety with collections designed to give businesswomen an alternative to traditional business suits. Using a neutral color palette, her collections contain less than 10 basic pieces. It's a "system of dressing" that makes it easy for women to get dressed, according to Karan.
Background
Donna Karan's interest in fashion may have been inherited from her parents. Her father was a tailor and her mother was a clothing salesperson and showroom model. Karan began to create her own designs as a teenager and, after studying at New York's Parsons School of Design, she worked for well-known designer Anne Klein. Karan launched her own collection while working for Klein, and after Klein's death, she and Louis Dell'Olio became the creative genius behind Anne Klein Designs.
Early Collections
Karan's first real success as a designer came in 1983 when she created Anne Klein II. The collection retained the high quality and elegant design of her couture line, but at a lesser price. The new ready-to-wear line included flattering, yet stylish, pieces that could be effortlessly mixed and matched. Continuing to design with an eye for the busy working woman, Karan launched her innovative Essentials line in 1989. Known as "Seven Easy Pieces," the collection replaced the power suit with a combination of body suits, blazers, wrap skirts and pants.
Design Philosophy and Inspiration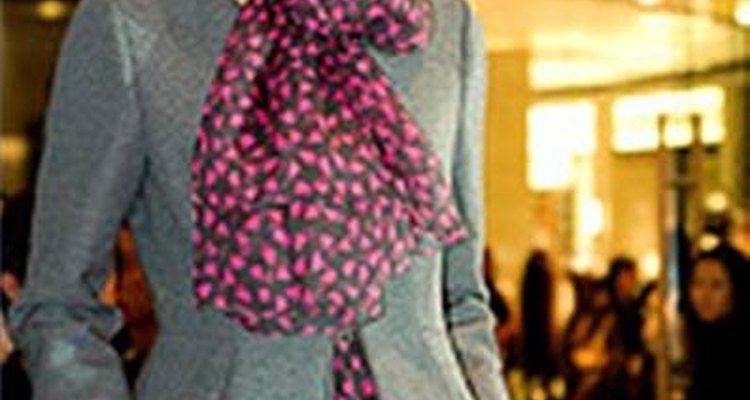 Donna Karan's design philosophy is based on what she calls a "modern system for dressing"; a system of items that are interchangeable and can carry a woman through her daily activities and from season to season. The "system" is a foundation of basic garments that invites additional items as accents. Created to flatter all body types, Karan's clothing is designed to reveal the beauty of a woman's body while hiding her imperfections. Karan's inspirations come from her own experiences as a wife, mother and businesswoman, and from her personal relationships. Her husband, sculptor Stephan Weiss, who was also her business partner, influenced her designs for her menswear lines, while his artistry contributed to the packaging for her fragrances. She looked to her daughter's youthful trendy style of dressing for her popular DKNY collections.
DKNY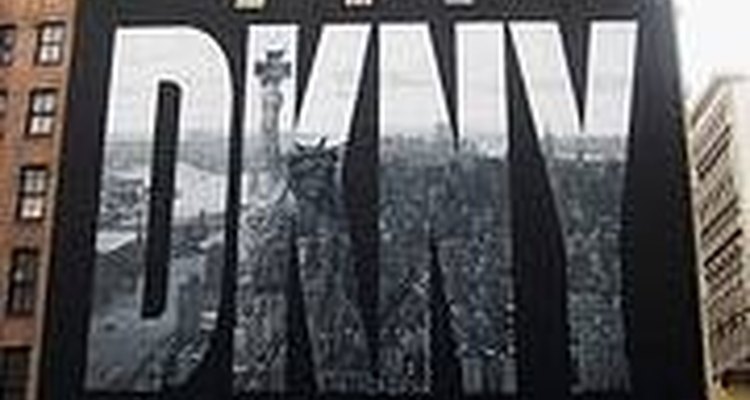 Donna Karan New York, DKNY, reflects Karan's love for New York. Her designs express what she feels about the city---its energy, sophistication, fast pace and artistic qualities. The DKNY label offers clothing that reflects current trends popular with young consumers in designs that are attractive to and appropriate for an older audience.
Other Collections
The success of her Essentials collection encouraged Karan to design Essentials for Men, and later, DKNY Men and DKNY Jeans for men and women. Her signature style is also seen in children's wear, home furnishings, fragrances for men and women, eye wear, and skin care products.
Writer Bio
Debra Stein lives in Fort Worth, Texas. She writes promotional and informational materials for artists, political candidates, small businesses, and non-profit arts and service organizations. She is passionate about promoting performing and visual artists, and arts organizations. She has been a professional dancer and has taught dance for more than 30 years.
Photo Credits
Donna Karan (right) with designer Vera Wang, photo by Christopher Peterson, wajakemek, sunshinecity