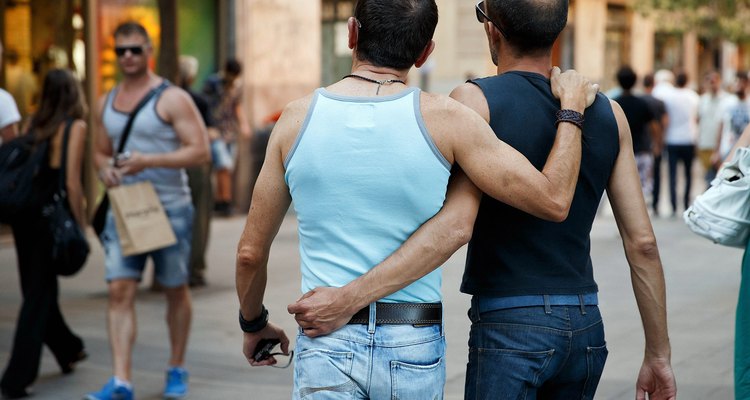 Gonzalo Arroyo Moreno/Getty Images News/Getty Images
Whether they've been a couple for one year or 20 years, an anniversary for a gay couple marks a milestone in the relationship worthy of celebrating. If you're looking for a gift for your significant other or want to honor a couple with whom you are friends, consider items that reflect personalities and interests.
Animal Items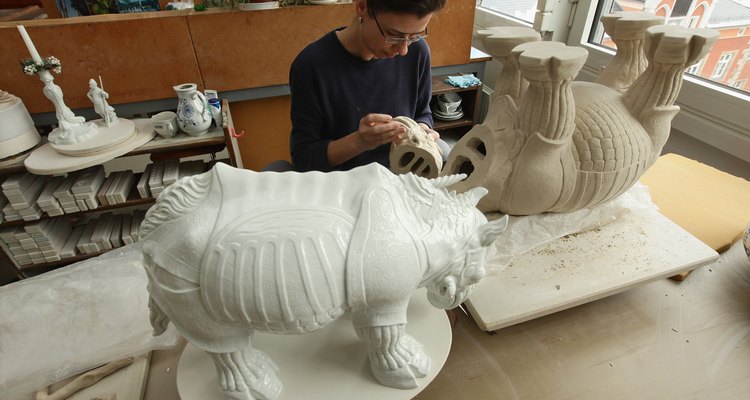 Sean Gallup/Getty Images News/Getty Images
According to Love and Pride, a jewelry company that sells items targeted to the gay community, the animals of the hare and hyena have a special significance in gay culture. These animals serve as a gay emblem and have roots within apocryphal texts. Another animal with significance in gay culture is the rhinoceros. Consider giving a gift that depicts one of these animals for an anniversary gift. Whether it's a painting, sculpture or other form of art that can be displayed around the home, this gift provides an option for the couple who enjoy animals and showing pride in their roots.
Male Symbols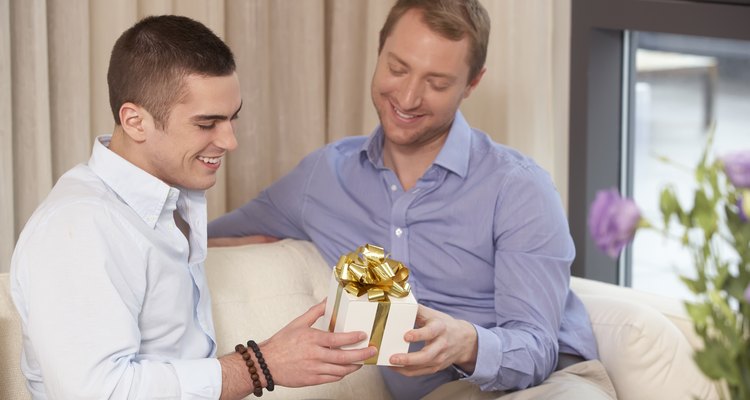 Joelcamera/iStock/Getty Images
The traditional symbol for male, represented by a circle and arrow, is found in pairs on a number of items targeted at gay men. If you're looking for a gift to give to your significant other to represent your relationship, select something with this symbol. Rings or necklace charms with two male symbols are possible gift items. A keychain, metal flask or tie tack provide options for those who aren't fans of jewelry. Monogram the item with your initials and the date of your anniversary.
Homemade Gift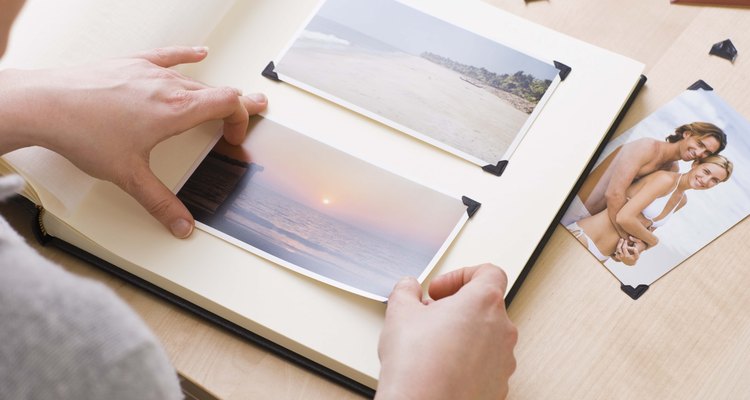 Jupiterimages/Polka Dot/Getty Images
Another option is to give your partner an anniversary gift you make yourself. Put together a scrapbook or photo album that chronicles your lives together over the years. Include photographs and memorabilia such as ticket stubs for travel or concerts you've attended, programs from a wedding or commitment ceremony and other flat items that can go into an album. On one of the pages, include a heartfelt note about your gratitude for your man.
Experience Oriented Gift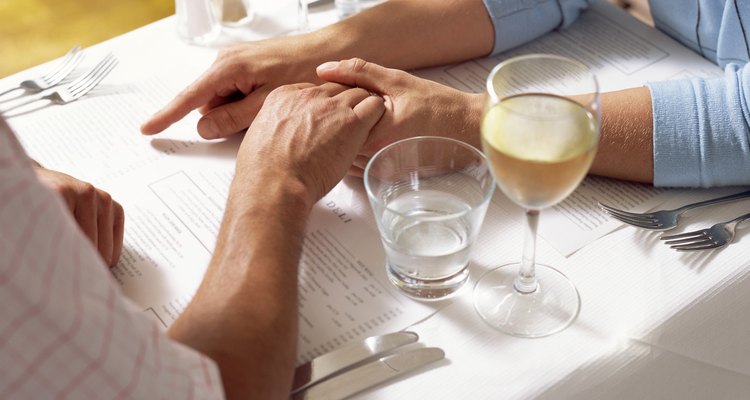 Creatas Images/Creatas/Getty Images
A gift of an experience allows people to create memorable moments. Give your boyfriend or husband an anniversary gift in the form of something you can do together such as tickets to a favorite band, a couple's massage or even a vacation to somewhere special if your budget allows. If you're concerned about traveling to places where the culture may not be as tolerant of your sexual orientation, book a trip through a gay-friendly travel agency that has experience planning trips for gay couples.
References
Writer Bio
Sarah Schreiber has been writing since 2004, with professional experience in the nonprofit and educational sectors as well as small business. She now focuses on writing about travel, education and interior decorating and has been published on Trazzler and various other websites. Schreiber received a Bachelor of Arts in mass communications.
Photo Credits
Gonzalo Arroyo Moreno/Getty Images News/Getty Images