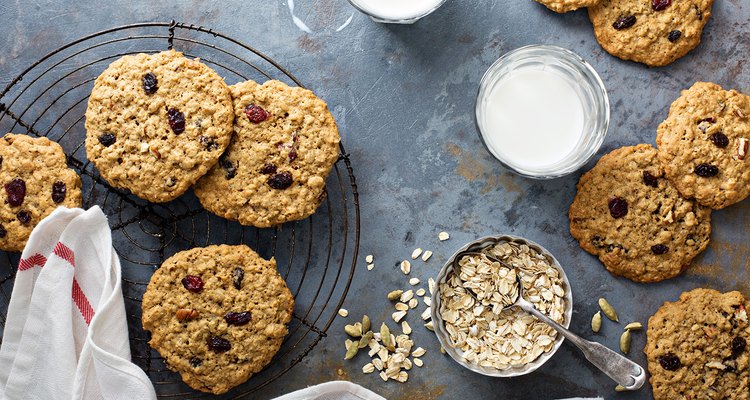 Looking for an easy, healthy and convenient cookie recipe? Look no further. These oatmeal raisin cookies feature a mere five ingredients — and you probably have them sitting right in your pantry.
The chewy, not-too-sweet cookies are made with fiber-rich whole-grain oats, which help to lower LDL (bad) cholesterol. Meanwhile, the recipe gets its texture and sweetness from ripe mashed bananas.
The three remaining ingredients are raisins, coconut oil and cinnamon. Let's not forget that cinnamon may help limit increases in blood sugar and slow down the emptying of the stomach, which can help people who are trying to lose weight.
Speaking of losing weight, each of these cookies has only 120 calories and no added sugars. So go ahead and make these oatmeal cookies for dessert when the craving strikes — you can eat one or two and still feel good about your food choices for the day. (Pro tip: Eat them warm, straight out of the oven.)