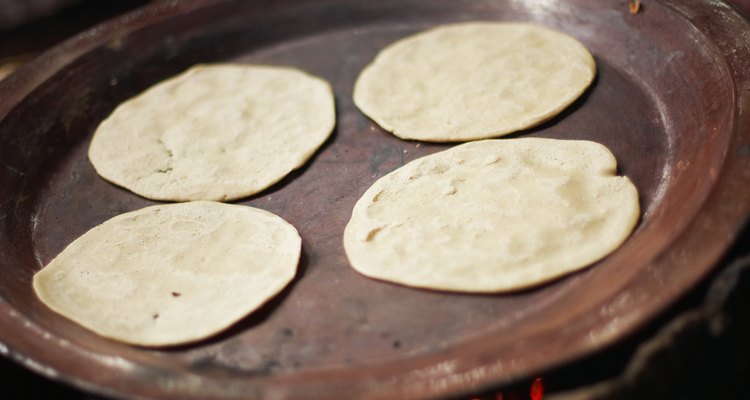 Jupiterimages/Photos.com/Getty Images
While flour tortillas are traditionally made with lard or shortening, you can make them with vegetable oil. A slight alteration to your recipe is all that is needed. Fresh homemade tortillas are soft and chewy, unlike supermarket tortillas. Once you've tried them, you'll want to make them often. If time is short, make the dough ahead and store it covered in the refrigerator overnight.
Making Tortillas with Vegetable Oil
You can easily adapt a tortilla recipe to use oil instead of shortening. Simply mix the dry ingredients thoroughly, then add the oil with approximately 3/4 of the water called for in the recipe. Mix with a fork, adding small amounts of additional water as needed to bring the dough together. If the dough is too moist and sticky, knead in a little flour. Shape, rest and cook the dough as your recipe directs.
References
Writer Bio
Diane Watkins has been writing since 1984, with experience in newspaper, newsletter and Web content. She writes two electronic newsletters and has a Bachelor of Science degree in chemistry from Clemson University. She has taken graduate courses in biochemistry and education.
Photo Credits
Jupiterimages/Photos.com/Getty Images