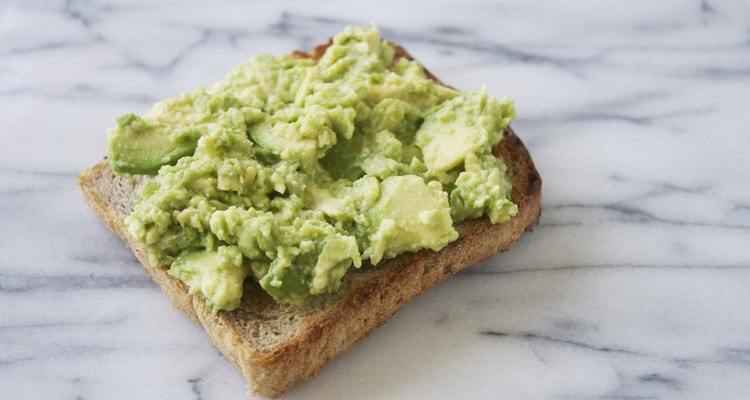 janetleerhodes/iStock/GettyImages
Budget breakfasts the entire family will love
Breakfast is arguably the most important meal of the day, but it doesn't have to be a budget-breaker. These six healthy and tasty recipes will fuel your family in the morning for less than it costs to treat the crew to a fast-food breakfast.
1. Blueberry Banana Overnight Oats
Overnight oatmeal is the ideal recipe for the family on the go, as long as you remember to make it the night before. Completely customizable, the basic overnight oats recipe is as easy as adding equal portions of dry oatmeal and milk or nondairy milk to a jar or bowl, covering it, then putting it in the fridge until the next morning. Make it more flavorful by adding a handful of blueberries and banana slices plus a drizzle of honey before putting it in the fridge, or customize the add-ins to suit your kids' tastes.
2. Yogurt Breakfast Parfaits
Who wouldn't love a parfait for breakfast? Plain Greek yogurt is the star of this recipe: Start with a large container to save the most money per serving. Add a few dollops for each person in her own small jar or bowl, then layer in homemade granola, fresh berries, peach or banana slices, followed by more yogurt. Work with what's in season for the ultimate tasty treat. A drizzle of honey or maple syrup adds sweetness, if anyone finds plain yogurt too sour on its own.
3. Avocado Toast
Avocado toast is a tasty, healthy treat that's perfect for lovers of savory flavors. This recipe can also be customized based on the amount of time you have to make breakfast or on what's handy in the fridge. Make toast, and then mash half an avocado per one-slice serving of toast. Spread the avocado on the toast. Top with fresh tomato slices or a fried egg, and add seasonings as desired.
4. Breakfast Burrito Bites
A full-sized breakfast burrito may be too much food for a young child, so treat them to breakfast burrito bites instead. Saute green or red pepper slices in a pan with a little cooking oil. Add a mix of 3 eggs and 1 tablespoon of water, cooking the eggs until they're firm like an omelette. Apply the "sheets" of cooked egg atop a whole wheat tortilla; roll up the tortilla, then slice it like sushi. Serve with apple slices for an added tasty treat.
5. Peanut Butter, Strawberry and Banana Quesadillas
These sweet quesadillas contain no cheese, but they're just as warm, gooey and wonderful as the real thing. Spread your favorite type of nut butter over two whole wheat tortillas. Spray a skillet, and warm it up over medium heat. Place one tortilla buttered-side up in the skillet, and then add sliced strawberries and bananas. Place the second tortilla buttered-side down atop the fruit. Then heat the tortillas, flipping once to warm both sides. Remove from heat, and slice your creation into quarters once it cools slightly.
6. Breakfast Banana Pops
These chilled treats are ideal for a hot summer day, as they involve no cooking. They're tasty enough that the kids may want them as a snack too. Make breakfast banana pops by peeling bananas and slicing them in half width-wise. Press each half onto a craft stick, then coat the bananas in yogurt. Roll them in granola, and sprinkle on shredded coconut, if you like. Place the bananas in the freezer for 30 minutes to make them firmer, or overnight for a frozen treat. Serve alongside scrambled eggs, cereal or even toast and jelly if the pops aren't enough.
References
Writer Bio
Kathy Adams is an award-winning journalist and freelance writer who traveled the world handling numerous duties for music artists. She writes travel and budgeting tips and destination guides for USA Today, Travelocity and ForRent, among others. She enjoys exploring foreign locales and hiking off the beaten path stateside, snapping pics of wildlife and nature instead of selfies.