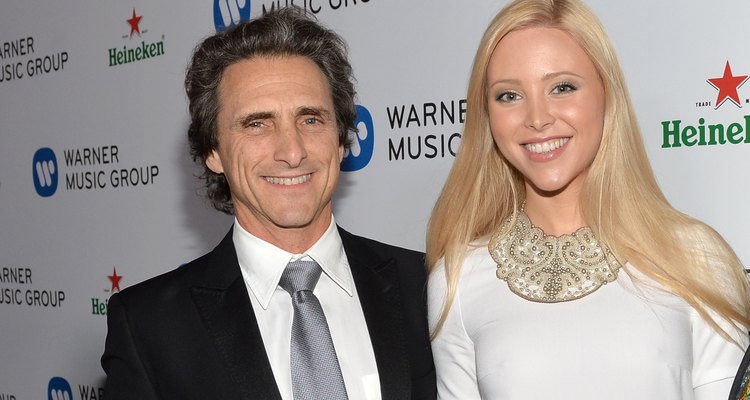 Michael Buckner/Getty Images Entertainment/Getty Images
The Grammy awards are the Oscars of the music industry. Hundreds of stars show up to see who turned out the best music that year. If you manage to score an invite to the Grammy awards, you want to be sure that you can hold your own among all of those celebrities. You might not have the pricey stylist, but you can still look classy and fashionable with less expensive offerings.
What to Wear - Women
Women should wear a cocktail tress or a formal dress. Because the Grammys typically have a lower key vibe than movie awards like the Emmys or the Oscars, you can choose a shorter length dress as long as it has special details like a luxe fabric or an interesting cut. If you don't have money to spend on a designer dress, head to a clothing retailer that carries designer lines. You can snag a designer dress without the designer price and then have it tailored to make it seem as if it was made especially for you.
What to Wear - Men
Men going to the Grammys should most definitely wear a suit of some sort. You don't need to go as formal as a tuxedo, but a suit and tie combination is your safest bed. If you want to show some individuality, try to do so with a suede or leather jacket or an interesting tie, or some interesting shoes. Make sure that you don't wear jeans, as they are far too casual; some of the celebrities might get away with it, but anyone else should be semi-formally dressed.
Star-Worthy Accessories
Remember that going to the Grammys is no small thing, so you should be leaving your regular accessories and jewelry at home. Don't dull your look by wearing just anything. Try large cocktail rings and droplet earrings that will play up your neck. You don't need to drop millions on diamonds; crystals and gemstones look just like luxe when done in a big way.
Grammy Attire Dos and Don'ts
Whether you are a man or a woman, leave the hats at home; and opt instead for carefully coiffed hair. Women should carry clutches at the Grammys, and stay far away from shoulder bags. If you're invited to the Grammys, remember to wear accessories that have special details to reflect the festive mood of the occasion. Stay away from small, chained jewelry, as it will look plain against your outfit.
References
Writer Bio
Kay Ireland specializes in health, fitness and lifestyle topics. She is a support worker in the neonatal intensive care and antepartum units of her local hospital and recently became a certified group fitness instructor.
Photo Credits
Michael Buckner/Getty Images Entertainment/Getty Images