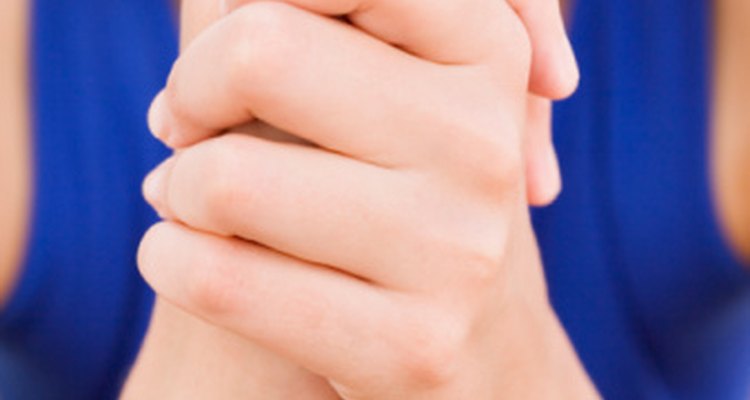 Polka Dot Images/Polka Dot/Getty Images
wedding prayers are special blessings that can be said at any point of the wedding journey. Showers, engagement parties, rehearsal dinners and bridal party functions are appropriate places in which to offer for prayers for the couple. Prayers that give thanks, ask for blessing and celebrate the occasion are a welcome and memorable part of a bridal brunch.
Welcome Prayers
It is appropriate to begin a brunch with a welcome prayer, which sets the tone of the celebration. In the Christian tradition, this is called an invocation, and invokes the presence of God to the celebration. The Shehecheyanu is a Jewish blessing offered on many special occasions that acknowledges that God has kept us, sustained us and brought us to this season. Consider offering a Native American invoking prayer to the Great Spirit, which acknowledges the Spirit giving life to the world and speaking in the soft breeze. (See References 1 & 2)
Prayers of Thankfulness
In many traditions, a table "grace" is said before eating the meal. This can be done in a traditional American Thanksgiving style by inviting each brunch participant to give personal thanks before the prayer. Give thanks for the day, the meal, the friends gathered around the table, the bridal couple and the families. Sing or recite a familiar table grace for an alternative prayer of thanksgiving that involves the entire group.
Prayers for Blessing
Offer prayers for blessing over the bridal couple. Ask for things that bless the couple such as good health, prosperity, harmony in the house, ease in communications, stability in their jobs, acceptance from both families and the future of the marriage. Ask for the blessing of children only if you know the couple desires it. Use a traditional blessing such as the Catholic blessing of a new home, which asks that God will enter the home of the new couple upon their marriage and bless it with His presence. (See References 3)
Sending Forth
Irish and Celtic Blessings are often used at the end of a celebration. Containing words of sending forth, these blessings end with words such as "until we meet again, may God hold you in his palm of his hand." In the Celtic tradition, the blessing includes words such as "we swear by love to stand heart to heart, hand to hand," setting a seal on the day. Include words of protection for safe travel and rest as you depart the brunch. (See References 1)
References
Writer Bio
Elizabeth Park has written since 1983, with work appearing in the "Oxnard Press Courier" in Oxnard, Calif., "The Centre Daily Times" in State College, Pa., and online at VisitSouth and other websites. Park holds a Bachelor of Arts in journalism from Pennsylvania State and completed graduate work at Rutgers University in English literature and Emory University in theology.
Photo Credits
Polka Dot Images/Polka Dot/Getty Images