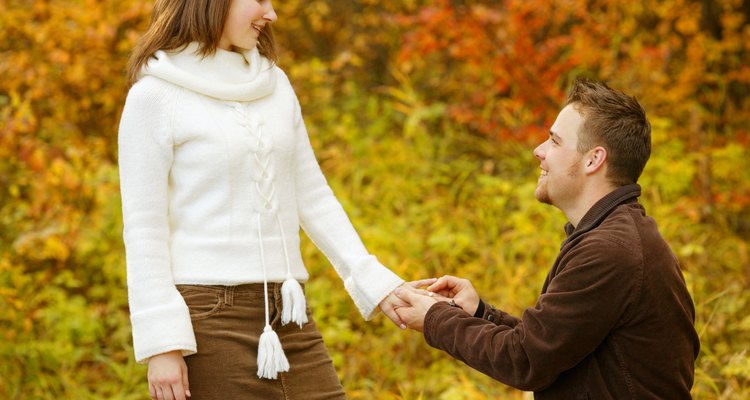 Design Pics/Design Pics/Getty Images
Since ancient times, the occasion of a Jewish engagement has been a significant communal and legal event. When a couple publicly announces their engagement, their families meet to discuss the date of the wedding, the guest list and the groom's financial obligations. This formal ceremony, known as a vort, is typically preceded by an informal party, l'chaim, in which the friends and family of the betrothed present them with gifts to help them begin their lives together.
Jewelry and Amulets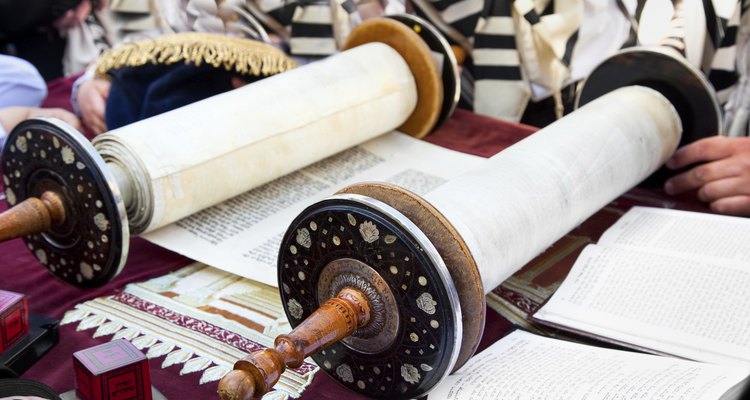 master2/iStock/Getty Images
Beginning on the night of the engagement, the bride and groom may exchange gifts of jewelry. Friends can participate by presenting each of them with a pendant inscribed with the words of the Torah. They can also purchase a ceremonial amulet, known as a hamsa, depicting an open right hand. This amulet, which may be worn as a necklace or bracelet, is a sign of protection over one's home and family. The hamsa has been a part of Jewish culture since the time of Moses.
Religiously Themed Gifts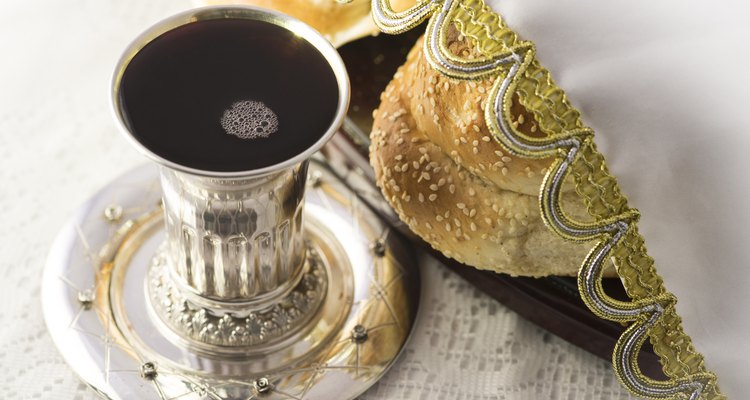 SethYoni/iStock/Getty Images
Couples who are religiously observant may appreciate the gift of a mezuza, a decorative box containing a small scroll on which the Shema is written. The Shema is the biblical invocation of God's oneness: The mezuza is typically mounted upon the front door of the house -- some religious Jews put it on the doorposts of each room -- and gives protection to those who live there. Provide a havdalah set consisting of a kiddush cup, candles and a scent box for observing the end of Shabbat, or menorahs to commemorate Hanukkah.
Gifts for Starting a Home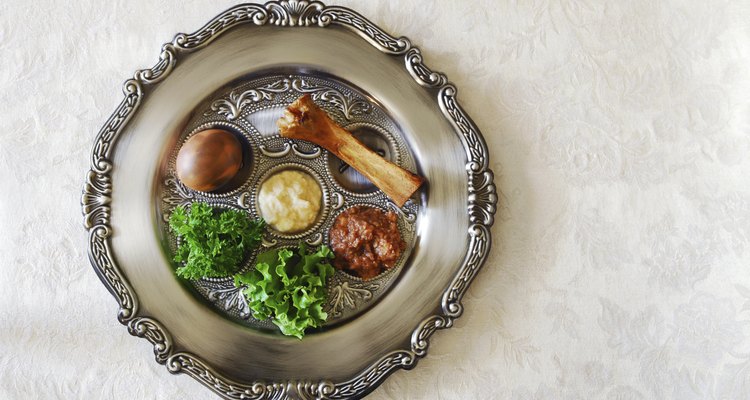 blueenayim/iStock/Getty Images
Purchase wine cups or finely crafted seder plates in anticipation of the annual Passover feast or a collapsible challah board bread basket. After cutting the bread on the challah board, pull up the sides and they become a handle. Twist the base slightly and it becomes a basket.
Food Gifts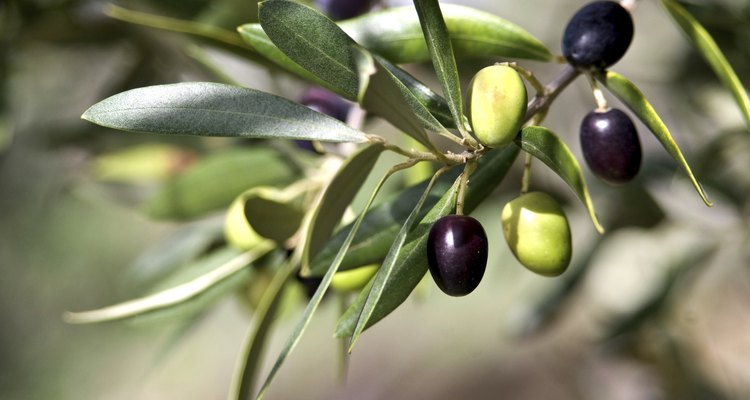 Dainela/iStock/Getty Images
Regardless of whether or not the newly engaged couple keeps kosher, sending gifts of kosher food baskets is a way of showing respect for their ancestral traditions. These baskets may include chocolate, flowers, an assortment of fruits and nuts, olives, milk, dates and kosher sweets. The traditional Jewish housewarming gifts of salt, bread and wine signify the giver's hope that the couple never experiences want or hunger, and that they always have enough.
References
Writer Bio
Boze Herrington is a writer and blogger who lives in Kansas City, Mo. His work has been featured in Cracked and "The Atlantic."
Photo Credits
Design Pics/Design Pics/Getty Images