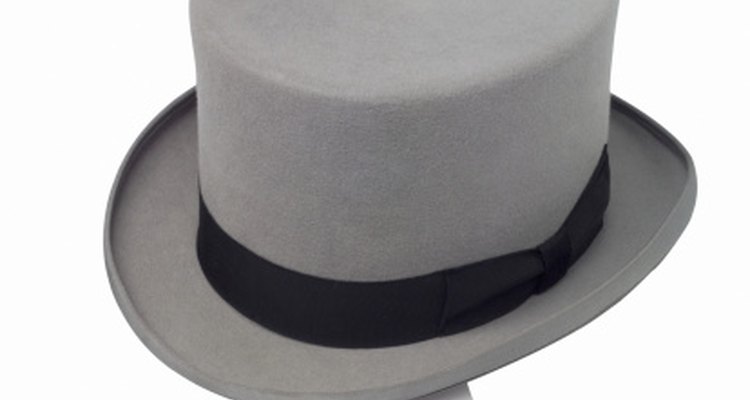 Stockbyte/Stockbyte/Getty Images
Choosing a prayer or toast for your wedding is about finding a short sequence of words that are poignant and meaningful. The wedding prayer or toast you choose should resonate with you as a couple and be something that you see as being special. While a wedding prayer is a great choice for religious couples, a wedding toast is a better choice for non-religious couples who still want profound words to be said on their special day. You can write your own wedding prayer or toast so that it is personal to you, or adapt prayers or toasts you have found from other sources.
Marriage Prayer
This prayer is suggested by the Prayer and Prayers website: "Lord, help us to remember when we first met and the strong love that grew between us. To work that love into practical things so nothing can divide us. We ask for words both kind and loving, and for hearts always ready to ask forgiveness as well as to forgive. Dear Lord, we put our marriage into Your hands. Amen."
Wedding Prayer
This prayer by Robert Louis Stevenson is recommended by Today's Weddings: "Lord, behold our family here assembled. We thank you for this place in which we dwell, for the love that unites us, for the peace accorded us this day, for the hope with which we expect the morrow, for the health, the work, the food, and the bright skies that make our lives delightful; for our friends in all parts of the earth. Amen."
Profound Toasts
Some wedding toasts aim to be special words that have some thought-provoking meaning to the marrying couple. For example: "May you see each other through many dark days, and make all the rest a little brighter." "May the roof above us never fall in. And may the friends gathered below it never fall out."
Rhyming Toasts
Some couples like the idea of having a wedding toast that rhymes like a short poem. For example: "Here's to health and prosperity, To you and all your posterity. And them that doesn't drink with sincerity, That they may be damned for all eternity!" "May your troubles be less And your blessings be more. And nothing but happiness Come through your door."
Humorous Toasts
Some suggested wedding toasts inject a bit of humor into the saying. For example: "Here's to living single and drinking double." "May all your ups and downs come only in the bedroom." "As you slide down the bannister of life, May the splinters never point the wrong way."
References
Writer Bio
Summer Sartori has been a professional writer and editor since 2004. Her career includes working as a reporter, an editor for a lifestyle magazine and an online content producer for several websites. With expertise in geography, travel, literature and cookery, Sartori holds a Bachelor of Arts in geography from the University of Nottingham.
Photo Credits
Stockbyte/Stockbyte/Getty Images