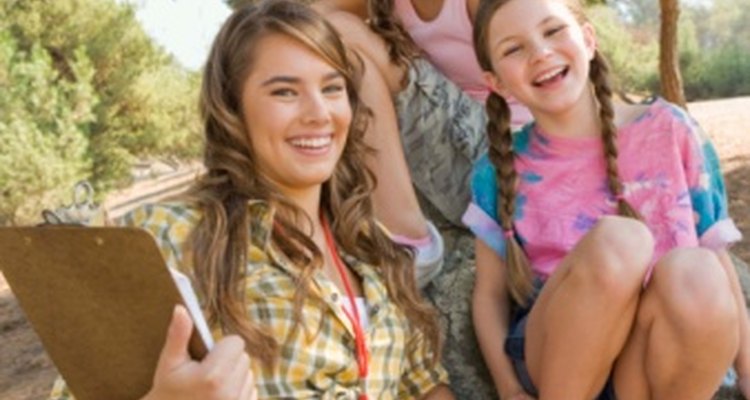 Jupiterimages/Creatas/Getty Images
Getting children registered for vacation bible school (VBS) can be one of the most stressful aspects of the planning process — but it doesn't have to be. Registration doesn't end when the last child signs up to attend. The registration team also checks children in and out at the beginning and end of each day. Knowing a few simple strategies can help things run smoothly.
Promoting Registration
Check to ensure everyone at your church knows when registration has officially started. Ask the pastor to make a special announcement for a few weeks, and arrange for a registration table or drop-off box each Sunday. Have Sunday school teachers send registration forms home with children. If you're doing online registration, provide a button on your church's homepage and send an email blast to the church's mailing list. If your budget allows, offer a small incentive such as a bookmark, T-shirt or music CD for early registrants. If you want to attract nonmembers from the neighborhood, hold a registration event on a weekend. Arrange for games, activities and crafts children can do while their parents fill out registration forms.
Registration Forms
Your registration form should capture all the necessary information for each child. Obtain all the vital contact information as well as the names of who will pick up each child. Leave a space where parents can write their child's allergies and medical conditions. Leave a spot for at least two emergency contacts. If you're taking pictures, include a photo release statement on the form. You can also seek valuable feedback, such as how the family heard about the VBS. Create a family form so parents with more than one child need only fill out one form. Most of the larger publishers offer an online registration tool. Save paper and time by asking people to register online.
Registration Table
Set up a special table inside the main entrance for registration. Provide a master list of all children and helpers for registration volunteers. Have parents drop off their children at the registration table. On the first day, kids will learn which class they're in and receive a name tag and perhaps a T-shirt. The registration table can be a "home base" for children who become separated from their group or need to wait for their parents to pick them up early.
Name Tags and Attendance
If you made a permanent name tag for each child they will use throughout the week, collect them at the end of each VBS day. Have all crew leaders keep the name tags in their crew bags throughout the week. If you have too many children to take attendance at the registration table, let each crew leader fill out a quick attendance sheet at the beginning of each day and turn it in to the registration table.
References
Writer Bio
Michelle Watson has been an editor and freelance writer since 2010. She has edited hospital magazines around the United States and written on a variety of health-care topics. Watson is also a licensed high school English teacher. She holds a Bachelor of Arts in English and a teaching credential.
Photo Credits
Jupiterimages/Creatas/Getty Images