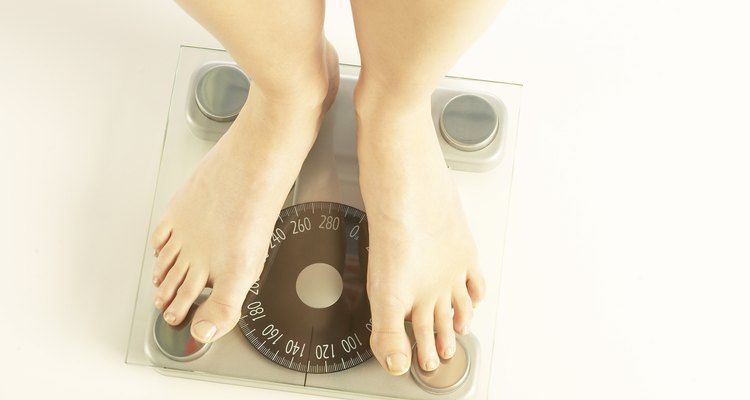 Hemera Technologies/AbleStock.com/Getty Images
Overweight people need to have comfortable shoes that provide adequate support and stability. Their extra weight puts added pressure and strain on their legs and lower back. If they do not have the proper footwear to support their posture and balance, their body is at risk of injury. Lack of supportive footwear may also hinder their ability to exercise. Take the time to try on and explore many shoe options to assure they are the right fit.
Wide Cushioned Sandals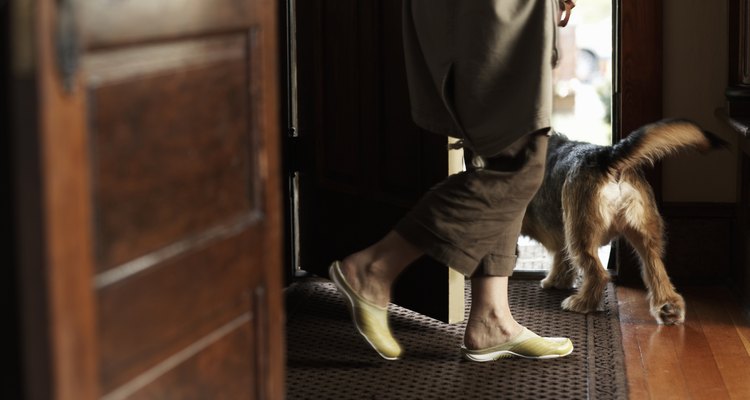 Thomas Northcut/Digital Vision/Getty Images
Wide cushioned sandals are comfortable options for obese people. They are lightweight, stylish and allow the foot to breathe. Choose sandals that have a wide width so your foot is not squished. Sandals that are too narrow cut off circulation in your foot and ankle. Assure that the sole of the sandal bends slightly at the toe, is sturdy enough to support your weight and not too high off the ground. Tatianna "Softspots" sandals are elegant options for women. Made from soft leather with adjustable ankle straps, these sandals are available in extra wide sizes. Drew "Springfield" fishermen sandals are handsome leather sandals that have dual removable footbeds and sock linings. They are available in men's sizes up to 6E.
Athletic Shoes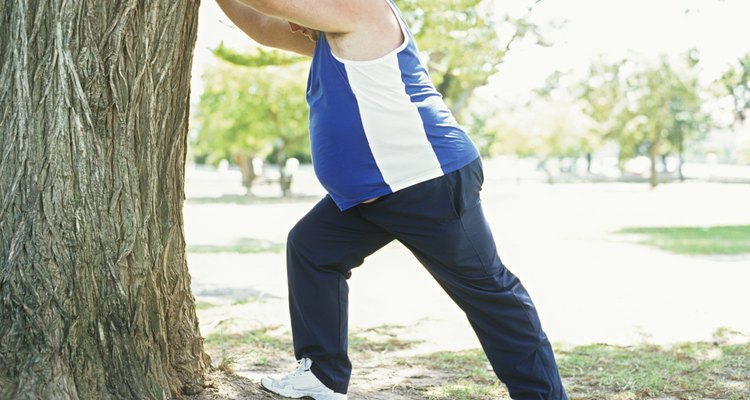 Stockbyte/Stockbyte/Getty Images
Athletic shoes like running shoes and sneakers are the most important shoes in an overweight person's closet. These shoes are essential for exercises like walking, jogging, aerobics or weight training. The best athletic shoes are lightweight, cushioned, breathable and have adequate support for the arches of the feet. New Balance makes a variety of shoes that fit these descriptions. The New Balance 554 and W992 Trainers are both available in wide sizes for women. They offer lightweight cushioning in the soles, heels, arches and ankles. The New Balance 1105GR offers ample cushioning for men as well as a shock-absorbing heel for extra comfort and support.
Dress Shoes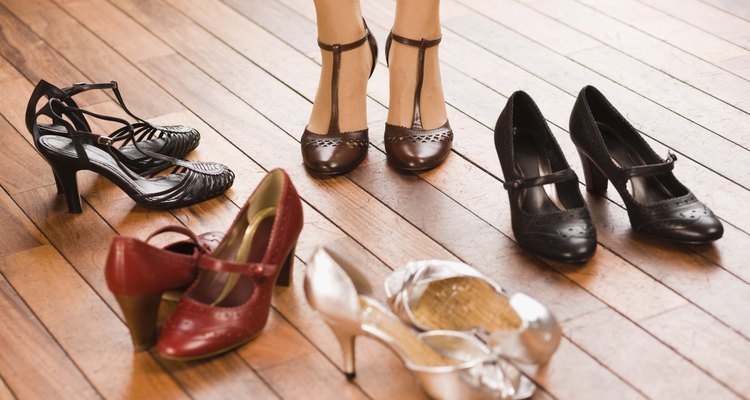 Jupiterimages/Polka Dot/Getty Images
Dress shoes are the most daunting to wear because nice ones are often tight and uncomfortable. Try on dress shoes and walk around in them for a few minutes to assure that they are adequately comfortable and stable. Many companies offer stylish dress shoes for wider feet. Softspots "Rhiannas" are black patent leather or velvet heeled shoes. They have cushioned pillow beds and adjustable buckles around the ankles. "Rhiannas" handcrafted heel provides stability and support without sacrificing style. Hitchcock "210s" are comfortable dress shoes for men. They are covered with foam-lined lightweight leather that provides breathability and comfort for wide feet. Their flexible soles provide support and stability to their wearer.
References
Writer Bio
Jen Oda has been writing since 1999. Her stories and poetry have been published in Fordham University's newspaper "The Observer" and in "My Sister's Voices," a collection by Iris Jacob. Oda holds a Bachlor of Arts in theater performance from Fordham University.
Photo Credits
Hemera Technologies/AbleStock.com/Getty Images