Overview
While we're counting down the days until the birth of the royal baby, we must confess, we're going to miss Kate Middleton's pregnancy ensembles. They've been an education in charming maternity wear and we've loved watching Kate's style evolve with her growing baby bump. Since we'll be obsessing over adorable baby outfits very soon, let's take a look back at some of the Duchess of Cambridge's best pregnancy looks.
The Royal Empire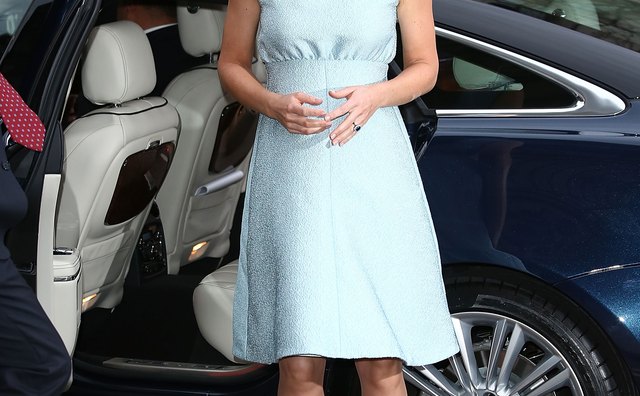 Kate wore this demure empire waist A-line dress to a celebration of the work of The Art Room charity at The National Portrait Gallery. The flattering silhouette allowed her to modestly show off her new pregnant figure without flaunting it. In minimalist fashion, the duchess paired the frock with a simple pair of pumps and drop earrings.
Modern Shift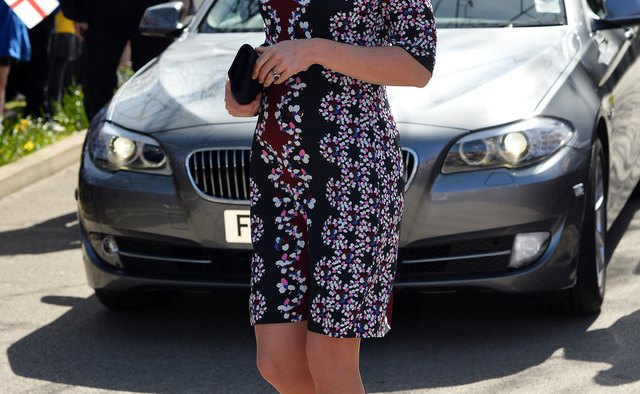 During a visit to a Manchester primary school, the duchess stepped out in a floral print shift sans coat and finally debuted a visible bump. The modern silhouette perfectly complements her body, not hiding her bump while not being too form fitting.
Best in Dots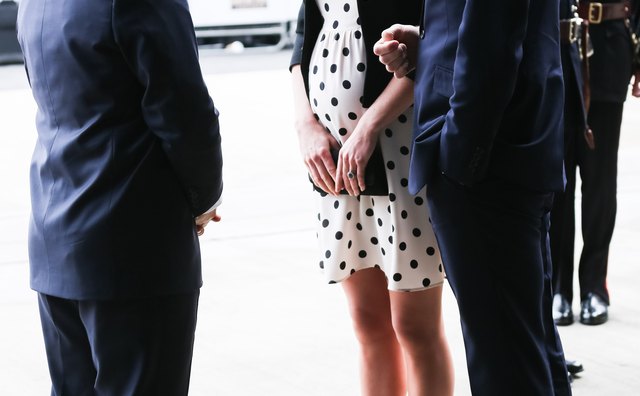 Though the duchess often dons dresses by high-end British designers like Alexander McQueen, this frock demonstrates that the regal icon's style is accessible for those of us who don't have a royal budget. Kate wore this polka dot Topshop dress during a tour of the Warner Bros. film studio. She completed the ensemble with a black jacket, pumps and a clutch, making the affordable frock look totally chic.
Prim in Peach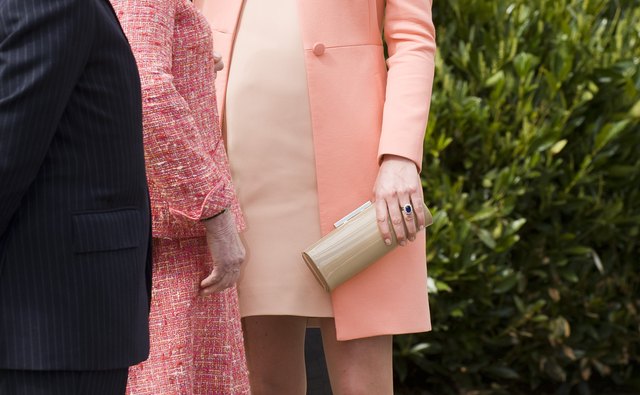 The mum-to-be wore a myriad of ladylike coats during her pregnancy, but this one is a cut above the rest. The tailored coat perfectly fits her body and shows off her figure. The duchess polished off the peachy look with a pair of nude patent pumps and a matching clutch.
Monochrome Maven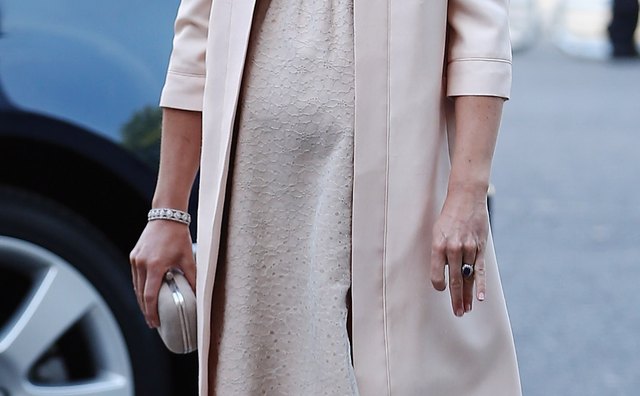 Kate wore this bespoke lace dress to a service of celebration to mark the 60th anniversary of the Coronation of Queen Elizabeth II at Westminster Abbey. To complete a chic monochromatic look, she paired the blush-colored dress with a coat in the same shade and topped the look off with a fascinator of the same hue.
Bold Print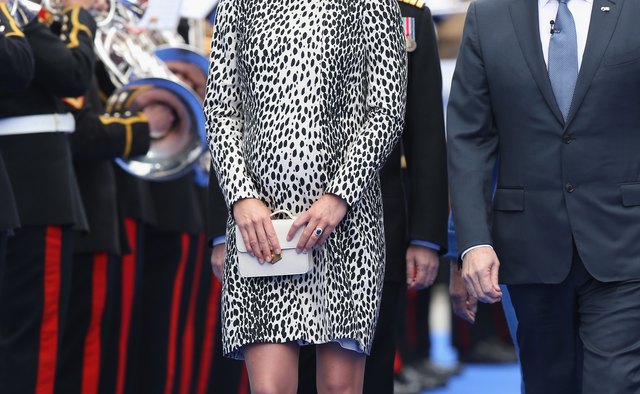 The Duchess wore a dalmatian-print frock to the christening of the Royal Princess cruise ship. An unexpected fashion choice, but in this simple silhouette, we think the bold print works.
Expecting Accessories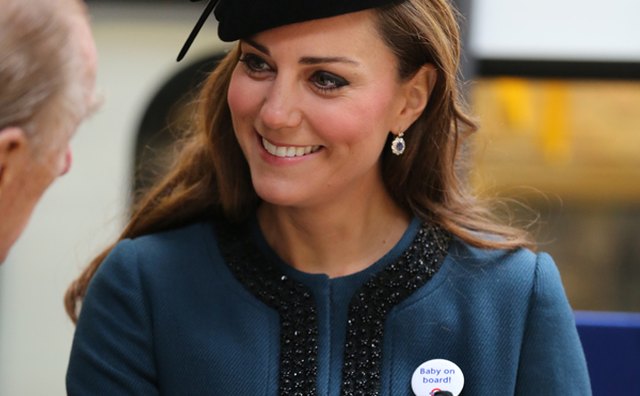 Kate Middleton donned a "baby on board" pin when she rode the Tube to celebrate the 150th anniversary of the London Underground. The simple pin allows pregnant women to easily alert other passengers that they're expecting and may require a seat. Kate wore a charming beret and proudly adorned her teal coat with the badge.