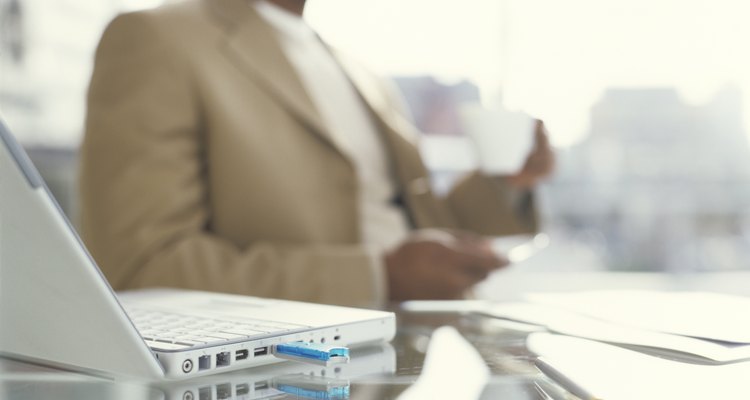 Ciaran Griffin/Stockbyte/Getty Images
Traditionally, business suits for men come in navy, black or gray. However, there are many color choices to choose from, depending on the occasion or season. Tan-colored suits are a popular choice for warmer weather in the spring and summer. These suits keep you looking professional and relaxed. Perfect for business events, weddings or casual dates, the tan suit can be your go-to choice if you make sure to style it with the appropriate shirt.
Classic White Shirt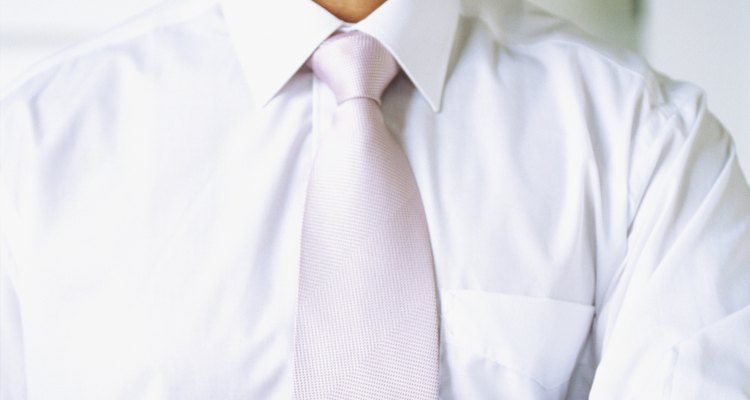 Stockbyte/Stockbyte/Getty Images
Wearing a crisp, white shirt is a classic choice for a tan suit. This keeps the look fresh and professional. Avoid wearing black or navy dress shirts with tan suits, since this creates too much of a contrast. Save these dark-colored shirts for your winter suits. If you are planning on wearing the white shirt and tan suit combination for a formal event of business meeting, choose a classic button-down white shirt. Pair it with a light-colored tie, as well as brown shoes and a brown belt. For a more casual option, pair your tan suit jacket with a simple white T-shirt and your favorite pair of jeans.
Baby Blue, Light Pink or Moss Colored Shirts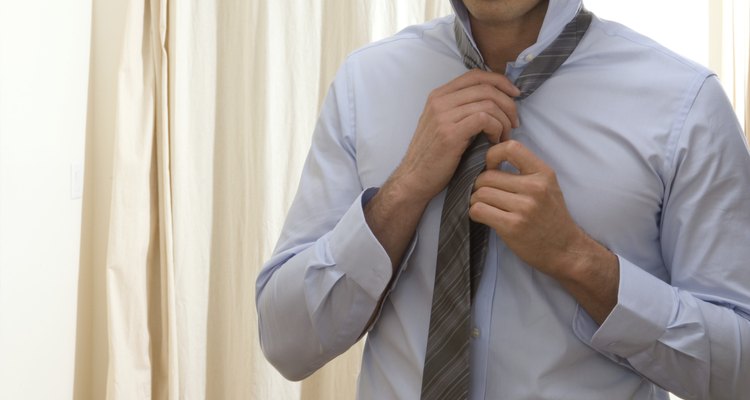 James Woodson/Photodisc/Getty Images
If you want to create interest and pizazz, wear colored shirts with your suit. Baby blue, light pink or moss work well with light tan suits. Colors like baby blue are "summery" and ocean-inspired, which work particularly well for summer weddings or vacations. If your tan suit is darker, try pairing a darker version of these colors, like cranberry. For a more formal occasion, wear a dress shirt style. For a more casual event, try wearing a colored polo under your tan jacket. Perfect for a round of golf with co-workers, a light colored polo creates a "sporty," smart casual look.
Brown Dress Shirt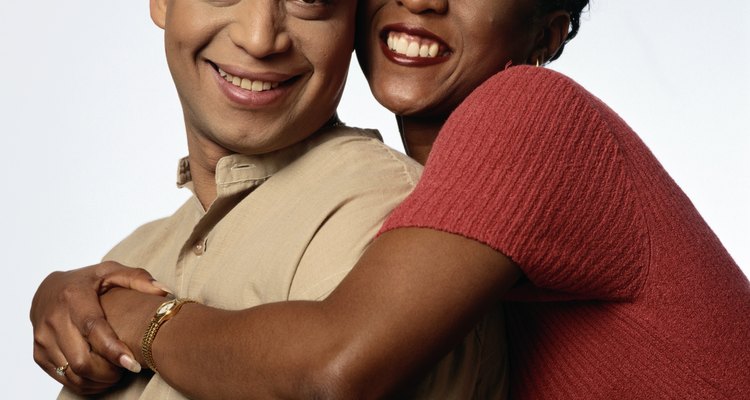 Barbara Penoyar/Photodisc/Getty Images
If you don't want to appear too "loud" and want to keep the look simple instead, try pairing a light brown dress shirt with your tan suit. This creates a more subdued appearance. Since light brown is in the same color palette as tan, this color blends in well. To create more interest, try wearing a colored tie in blue or adding texture by wearing a light brown shirt with a subtle pattern. Wearing a brown dress shirt is ideal if you want to appear calm, collected and comfortable.
References
Writer Bio
June Lee has been writing professionally since 1999. Her areas of expertise include education, art, fashion and travel. She holds a B.A. in English and has been writing online professionally since August 2010.
Photo Credits
Ciaran Griffin/Stockbyte/Getty Images