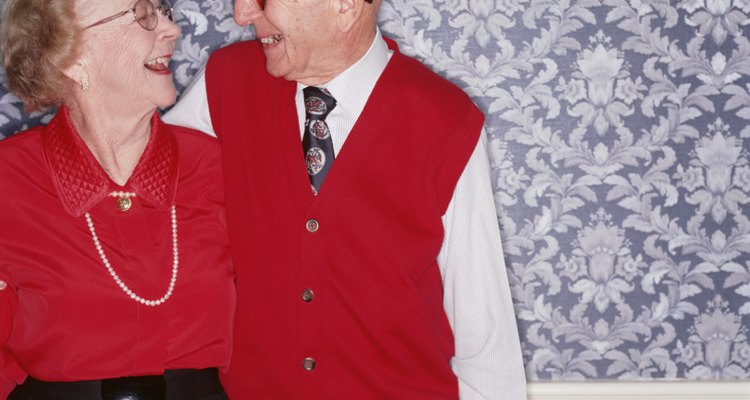 Ryan McVay/Photodisc/Getty Images
Graduating from college is an important step in the life of a young adult. Your granddaughter will be wearing the standard cap and gown for the ceremony but underneath she will typically be required to dress up for the occasion with a dress or skirt. It is important that when attending a graduation ceremony that you make sure you dress appropriately so that you feel comfortable and proud. Graduations are considered formal, somber events and you should dress accordingly.
Men
Men's formal attire is a relatively easy look to produce. A suit and tie is the standard for formal dressing. Dress shoes are also a necessity. According to Ask Men: "Dress for the Occasion" the suit and dress shoes are pretty standard but if you want to let your personality show through, be creative with your choice of tie and accessories such as cufflinks. If you choose a colored shirt make sure it matches the tie. White is the easiest color to use as a shirt because it will match any color tie.
Keep your suit and shirt color modest as the focus should stay on the graduates and their accomplishments.
Women
Wear a darker, modest length skirt and light blouse or top. It is important to remember that this event is about the graduates and not about making yourself stand out in the crowd. Most ceremonies are indoors and a light cardigan is a good idea in order to make sure you stay warm throughout the ceremony. Pick your shoes based on where the ceremony is going to be. If you are indoors then you can go with a thin heel, however if it is going to be outdoors you will want a thicker heel or flat shoes to accommodate all of the walking. Wear low-key jewelry. This is another way that you do not want to draw a lot of attention to yourself.
Helpful Hints
Look carefully on the graduation invitation to see where the ceremony will be held. If it is summer and the graduation will be held outside it is appropriate for men to leave the suit coat behind and women to wear more summer-style dresses. Men, keep the button-down shirt and tie. Women, keep the dress length modest. If the ceremony is at a religious institution, choose clothing options that are conservative even if the ceremony is outside.
Also make sure that your choice of shoe is both comfortable and attractive so that you can keep the formal look without causing any pain to your feet. It is appropriate for women to wear sunglasses or a dressy hat if the ceremony is outdoors.
References
Photo Credits
Ryan McVay/Photodisc/Getty Images