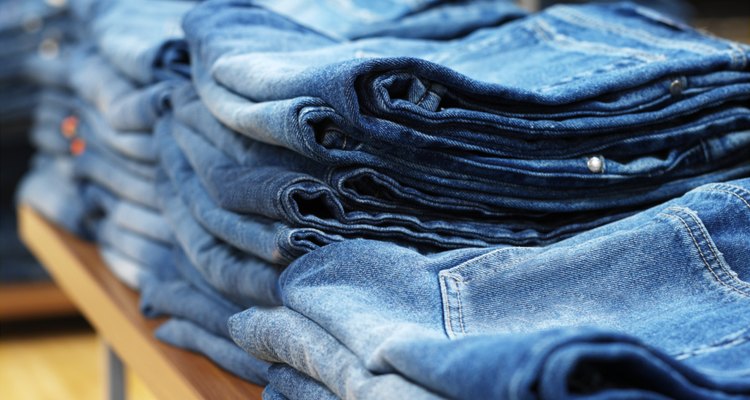 Ciaran Griffin/Stockbyte/Getty Images
Pegging the cuffs of your denim jeans is a fast, simple way to get a faux, skinny-jeans look. By folding the cuff of the jeans snugly against the leg, you bring attention to your shoe choice and to your legs. For the best look, start with fitted or tapered leg jeans. If the pants have too much fabric or hang loosely around the waist or thighs, pegging the jeans may look sloppy.
Step 1
Put on your pants. Take hold of the inside pant leg at the inseam cuff.
Step 2
Gather the denim, folding a section sideways over the ankle.
Step 3
Roll the cuff upwards, keeping the fold in place. Make two to three smaller rolls, one to 2-inches wide. If you prefer a wider cuff, roll a 3-inch cuff twice.
Step 4
Straighten the folded areas along the thigh with your fingers. Wear your pegged jeans with your favorite shoes.
References
Writer Bio
Mimi Bullock's writing reflects her love of traveling the back roads of small towns and sampling the local cuisine. As a regular feature writer for "Southern Hospitality Traveler" and journalist for "Beachin' Magazine," she gets to experience the rich heritage of the southern culture. She is also a licensed cosmetologist who has her own skin care line.
Photo Credits
Ciaran Griffin/Stockbyte/Getty Images