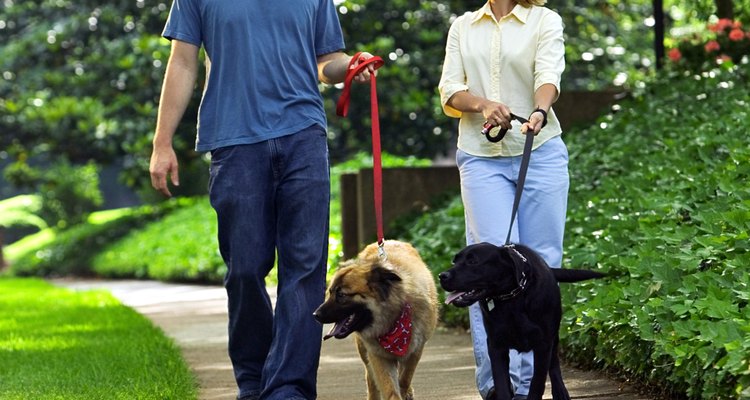 Thinkstock/Comstock/Getty Images
Meeting men is never hard to do, but meeting a guy you'd actually like to date is much like finding that elusive needle in the haystack. When you are over 40 and have kids, that needle seems to shrink to microscopic levels as you sift through what feels like endless amounts of hay. No matter how hopeless it may seem, meeting a guy at this stage in your life is all about taking a proactive approach. You aren't going to meet Mr. Right unless you put yourself out there, so don't throw your towel into the dating pool until you've gone for a least a few good swims.
Learn Something New
Have you always wanted to learn how to ballroom dance or perhaps spice things up with some salsa? Maybe you have an unexplored interest in pottery or painting. Whatever you're interested in learning, get out and make it happen. Sign up for a local class in something that piques your interest, and you may just meet a like-minded, eligible guy who interests you too.
Hit the Gym
Regular exercise is not only good for your health; it could be beneficial for your love life. Your local gym is probably crawling with fit and health-conscious guys, some of whom might be single and ready to mingle. Sign up for a gym membership and attend yoga or exercise classes on a regular basis so that you are likely to frequently run into the same people, which will make it easier to strike up a conversation with someone who catches your eye.
Catch Up on Local Culture
Visit a museum, browse the latest reads at a bookstore or take in a play at your local theater. Check out the current installation at an art gallery or catch a spoken word event in your area, and pick up some fresh veggies at your local farmer's market. The more you venture out into the community and try new things, the more likely you are to meet a guy who shares some of your interests.
Cast a Digital Dating Pole
From Match.com in your internet browser to Tinder or Bumble apps on your phone, technology has revolutionized the dating game for everyone, and single moms over 40 are no exception. You have a myriad of dating websites and dating apps to choose from, so pick a few that appeal to you and use them to meet and get to know guys in your area. Connecting with guys online or through an app on your phone saves time and makes it easier for you to screen potential dates before meeting up in person to see if there is a spark. Be honest and keep it real in your dating profile so that you are more likely to attract the guy who knows and welcomes what he'll get with you.
References
Writer Bio
Kristina Barroso is a middle school English teacher, published author and freelance writer with experience in a wide range of subjects. She loves writing about parenting, relationships, education and more for publications like The Classroom and WorkingMother.
Photo Credits
Thinkstock/Comstock/Getty Images