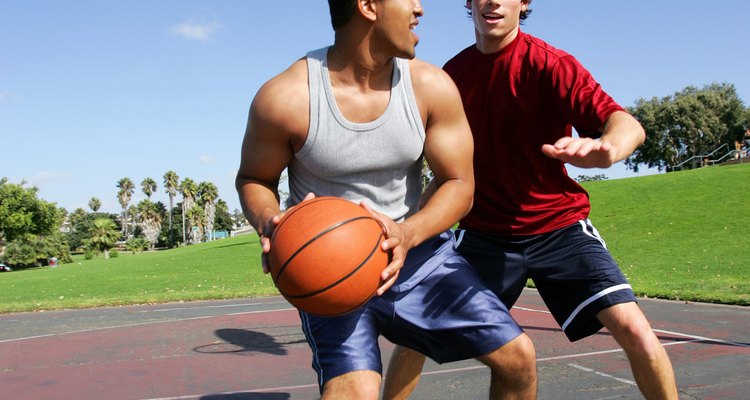 Goodshoot/Goodshoot/Getty Images
Life can get pretty lonely when you're in a new town and haven't really established any social connections, but that doesn't mean it has to stay lonely. Your ability to meet people your age in a new town really depends on your motivation and willingness to put yourself out there. Trying different methods can help you meet interesting people in your new community.
Find Friends Online
The first place many people turn when seeking to expand their social network is the internet or smartphone apps. Think of it as online dating except you're finding your new best friend instead of a date that may not work out.
Meetup is an online community of people seeking other locals with similar interests. Check out the current Meetup groups in your area, or start your own. If you're a Facebook fan, check out local groups for people with similar interests or at a similar life stage as you.
For app lovers, Nextdoor is an option. Think of it as a private social network for your neighborhood. It's a great way to build a sense of community and meet people who live nearby. Other app options include Skout, Meet My Dog, MeetMe and Me3.
Attend Events by Yourself
Don't miss out on fun local events just because you don't have a buddy to invite. Showing up alone is a great way to meet new people. Since you're at the same event, you know you already have at least one interest in common. If a great band is coming to town and you don't have a friend to go with, buy a ticket and go by yourself. The same goes for the art gallery opening on the corner, the street-wide yard sale, and the minor league baseball game. The more you are willing to put yourself out there, the greater chance you stand of fortuitously meeting someone and striking up a friendship. Barring any big events, don't hesitate to drop by the local pub or corner café; someone is bound to notice you and say hi.
Strike Up Conversations With Strangers
Take a risk as you go about your day by simply talking to new people. You may have to muster up the courage to strike up some conversations with strangers yourself, be it at the gym, in the park or at the grocery store. Practice saying things like, "Excuse me, is this seat taken?" or, "I'm here alone; do you mind if I join you?" If they react coldly, you don't want to be friends with them anyway.
Follow Your Hobbies and Interests
Do things you love, so you can meet people through your hobbies and pastimes. The people you meet through these activities are guaranteed to share at least one of your interests. Take a regular yoga, tennis, boxing or painting class. You might also explore volunteer opportunities in your area. Volunteering your time for a worthy cause has the added benefit that the people you meet are probably also community-minded and interested in helping others.
Reach Out to People You Know
Ask for suggestions from the people you already know in your new city. Don't be shy about speaking to your coworkers, neighbors or landlord about your dilemma, and ask them to hook you up with their friends, family and neighbors who are roughly the same age and who might enjoy getting to know you.
References
Writer Bio
Parker Janney is a web developer and writer based in Philadelphia. With a Master of Arts in international politics, she has been ghostwriting for several underground publications since the late 2000s, with works featured in "Virtuoso," the "Philadelphia Anthropology Journal" and "Clutter" magazine.
Photo Credits
Goodshoot/Goodshoot/Getty Images