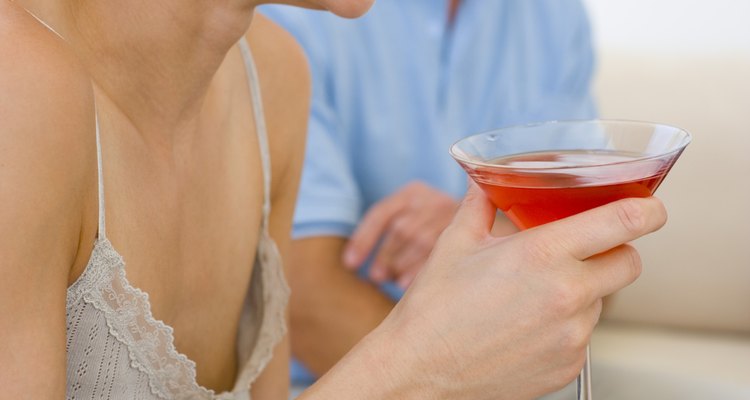 Jupiterimages/Pixland/Getty Images
Fruit punch flavored vodka creates cocktails that start with a fruity base. Because fruit punch flavored vodka doesn't have the neutral flavor of basic spirits such as plain vodka or rum, it may be difficult to know what mixers to add to create the perfect cocktails with it. Whether creating shooters, frozen drinks, martinis or even a warm nightcap, fruit punch vodka lays an ideal base for refreshing and flavorful cocktails.
On the Rocks
Although fruit punch flavored vodka mixes well with simple club soda or tonic to produce a refreshing summer beverage served over ice, getting more creative adds even more complexity and fruitiness to the cocktail. Start by adding lemon-lime or citrus soda instead of club soda or tonic. Garnish with wedges of lemon and add a splash of your favorite fruit juice such as orange or cranberry. Instead of making the cocktail with just fruit punch vodka, try starting with equal parts of fruit punch vodka and peach schnapps. Then add ice and fill the glass with lemon lime soda and top with a splash of cranberry juice cocktail.
Shooters
At an adult party, shooters can signify the point of no return for spending the night. To ensure you'll have as many floor sleepers as possible, use fruit punch vodka in your favorite shots. Substitute fruit punch flavored vodka for plain vodka in gelatin shots for an extra kick of fruity flavor. Pour shots of fruit punch vodka into a martini shaker and add an equal amount of sour apple schnapps. Top with just a couple ounces of grenadine and shake with ice. Pour into individually chilled shot glasses and serve immediately.
Martinis
Fruit punch flavored vodka is a natural fit for fruity martinis. Shake it up over ice with a small amount of raspberry liqueur and pineapple juice. Pour into a chilled glass and add a sparkling white wine floater for a new and creative flirtini. Substitute fruit punch flavored vodka for plain vodka, adding cranberry and lime, to create a sweeter and fruity version of a cosmopolitan. Fruit punch vodka instead of plain vodka in a lemon drop martini gives it a rustic country lemonade punch taste. Try your favorite fruit punch vodka martini recipes blended with crushed ice for a frozen treat.
Warm Soothers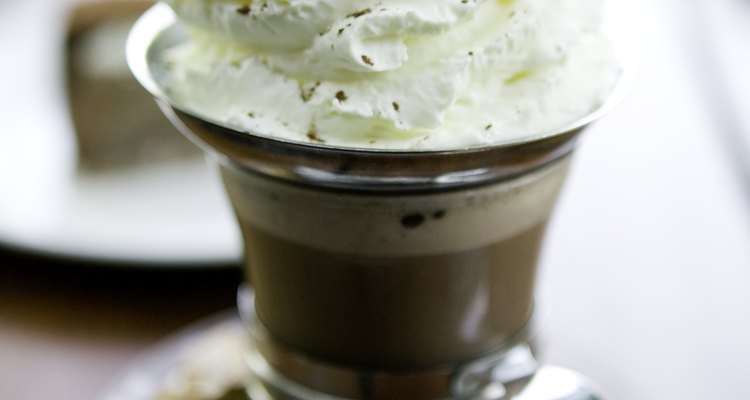 Photodisc/Photodisc/Getty Images
Fruit punch flavored vodkas can even add to warm soothing drinks in cold months. Add to mulled wine, fruit punch vodka adds a fruity kick. Start with warmed red wine, simmered with mulling spices in a tea ball. Add several ounces of fruit punch vodka and brandy towards the end and warm to taste. Fruit punch flavored vodka works well in hot chocolate-based cocktails. Add some with raspberry or cherry liqueur and whipped cream.
References
Best Summer Drinks: 500 Incredible Cocktail and Appetizer Recipes; Ray Foley
Writer Bio
Andrea Lott Haney writes articles and training materials for food industry publications. Having studied foodservice sanitation, nutrition and menu planning at Purdue University, Lott Haney has more than 10 years of experience as a catering and event planner for luxury hotels and currently tours the Midwest as a corporate customer service trainer and consultant.
Photo Credits
Jupiterimages/Pixland/Getty Images